Welcome and happy holiday weekend! Happy Summer!
I am so happy to be a part of this festive hop with over 25 incredible blogger friends and hosted by the amazing Nancy from~
My FREEBIE is an informational literacy packet that I created for advanced first graders through second and third grades.
This is a simple yet informative packet for kids to learn about why we celebrate Flag Day on June 14.
Includes a (2) page informative article with facts about the history of Flag day. Also included are star graphics to use to make a main topic and key details craftivity.
A black and white flag graphic is included for kids to color and display on Flag Day!
Click the picture below to download your copy from my TpT store! And, while you are there, you can check out the 20% SALE that I am having on all items~ today through May 26!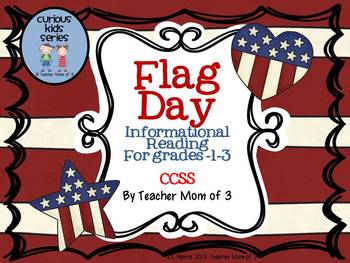 And now for the next stop! Just click the picture below to continue on your way!
Have a marvelous Memorial Day weekend!