As teachers, we recognize the need to keep our teaching fresh and exciting. If you are like me, you are constantly on the look-out for literacy manipulatives that will excite kids, be useful, and offer a tactile learning experience. When a representative from Roylco contacted me about my interest in writing a product review for their Alphabet Sticks, I was instantly curious and definitely saw immediate potential for this novel teaching resource.
Similar to magnetic letters or letter cards, this product is perfect for little hands to use when working with letter recognition, phonemic awareness, and phonics. I received a small plastic tub filled with the letter sticks and a teacher's guide. I experimented with the product along with my sons, ages six and seven. The bright colors and the uniqueness of the sticks piqued my sons' interest immediately!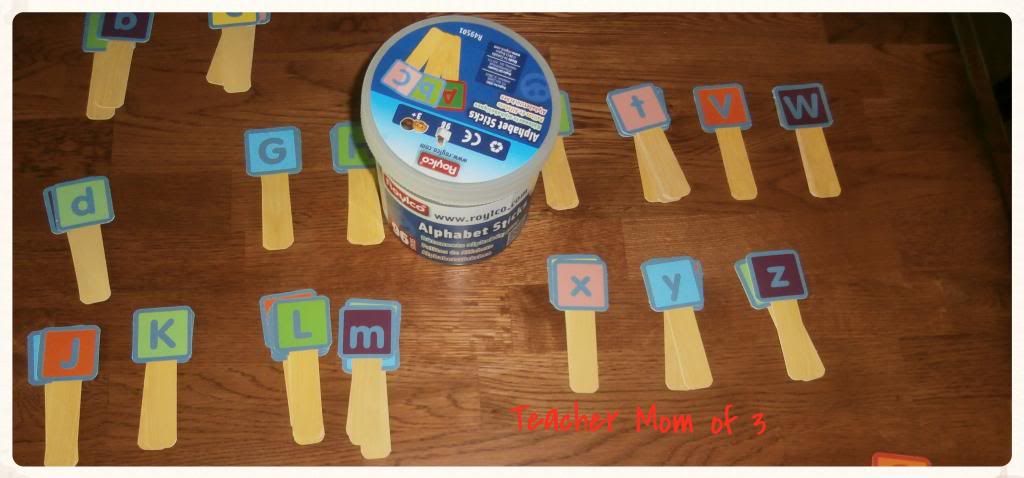 What are Alphabet Sticks? I received (96) sticks that are made of a heavy card stock or vellum material that are laminated and came in a small plastic storage container. Each letter card is attached to a small "stick" that makes it easy for small hands to manipulate. This resource is a fun tool for learning letters, sounds, and for making words.
What did I like about the product? It is convenient and practical that there are multiple sticks for the popular letters especially if you use these for making words. The vowels are printed in red and the consonants in blue, for easy visual discrimination. Students can flip the stick to see a lowercase and uppercase version of the letters.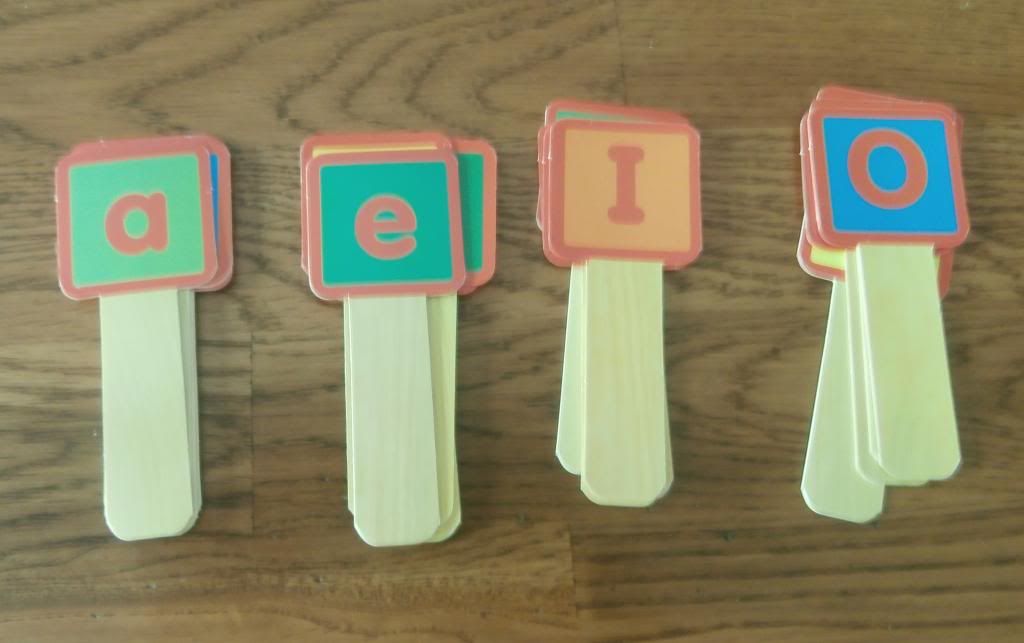 How would I use this resource?
For phonemic awareness activities for preschool and older students

Students can match upper and lowercase letters

Alphabet activities like arranging the sticks in order

Perfect for small groups! An example activity is the teacher could say a word or show students an object. Each child has a few sticks and must hold up the stick that corresponds to the beginning, medial, or ending sound of the word.

Use in small groups when leading making words lessons

Use in a literacy center for making words. Students can spell their names, sight words, spelling words. The sticks would work well by using them in a small pocket chart.

Use for any activity where you would use magnetic letters or word cards. Students can hold the sticks easily and raise in the air.
There are so many possibilities with this product! For just $11.99, you receive (96) letter sticks in a small storage container. I might suggest that you paper clip the letters together or store in a small pocket chart to make it easier to grab the letters you need for your instruction. This product is very versatile and is for ages three years and older. You can see the complete listing on Roylco's website here.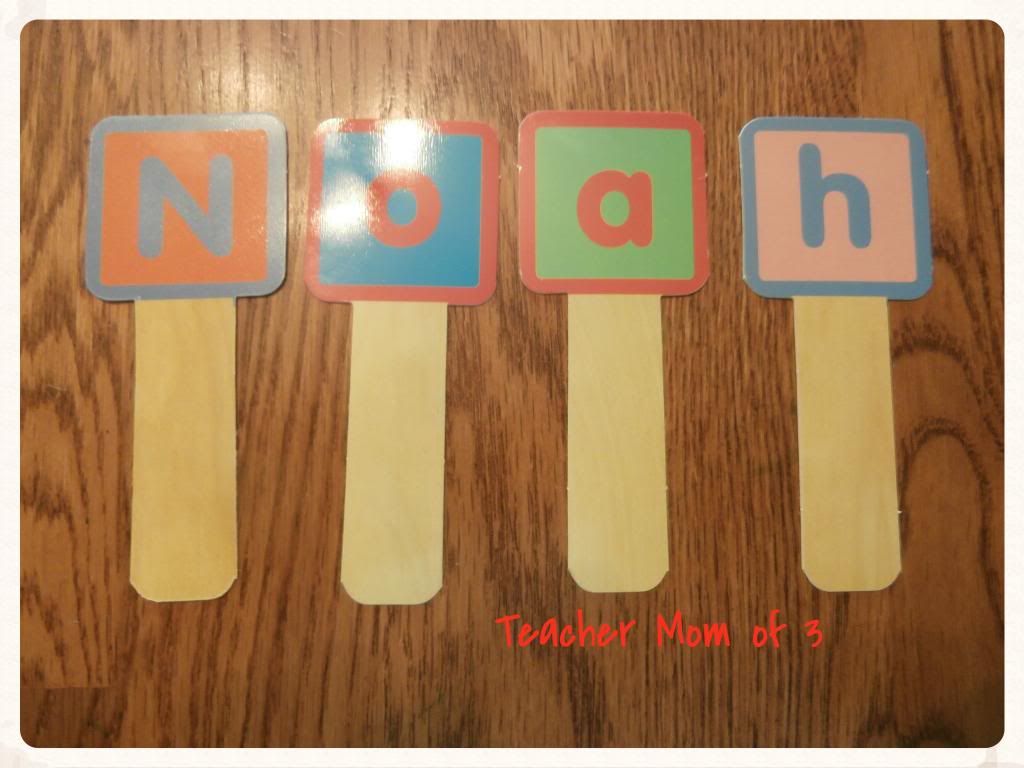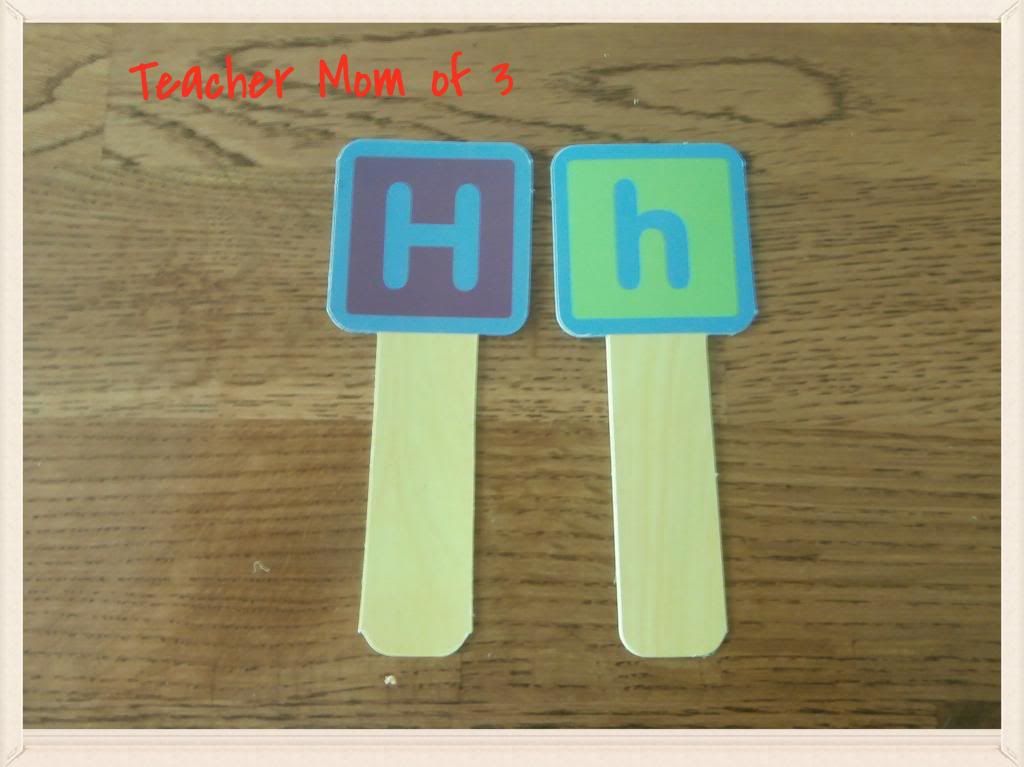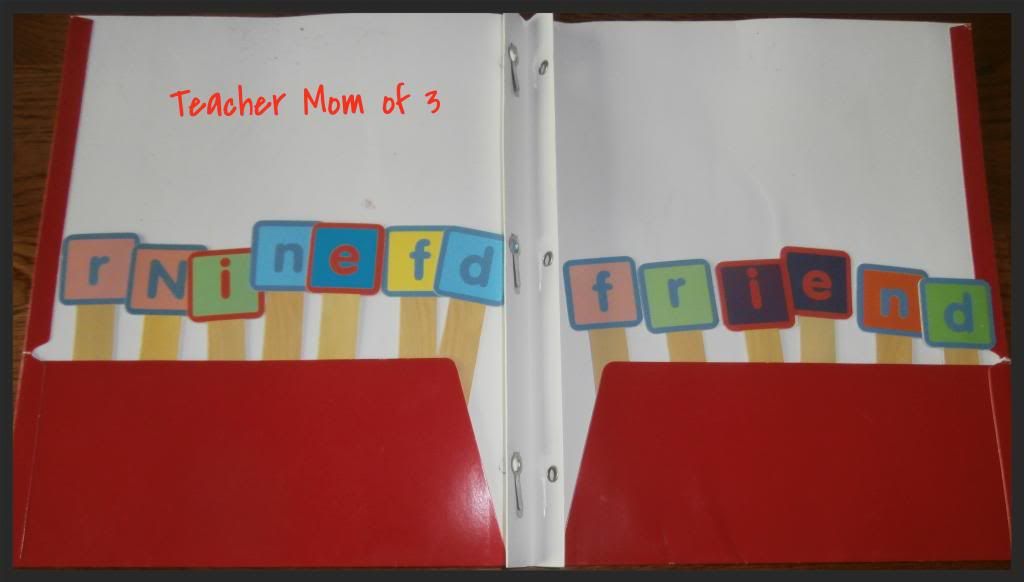 I am very thankful that the folks at Roylco have very generously donated one of their Alphabet Sticks for me to give away! All you have to do is enter the Rafflecopter below. They will pay the shipping for the winner (must be a resident of U.S. or Canada). This opportunity starts now and ends on Wednesday, September 18.
a Rafflecopter giveaway