Welcome to

Seasonal Saturday
where I feature the products of two teacher-authors each week

.

Spring is in the air here in south, central PA, and I could not be more excited! I am not by any stretch of the imagination a cold weather girl and am anx

iously awaiting my favorite season~summer!
Today's items are sure to cause a case of spring fever, as it's all about butterflies and an Earth Day cele

bration!
First up is Teresa Williams, TpT author and blogg

er over at
From Georgia, Teresa has over twenty-five years experience as a second grade teacher and brings her expertise to her educational products and to her fun and i

nformative

blog.
Teresa submitted a literacy and math activity resource t

itled
Here is what is included in this (59) page resource packet designed for grades kindergarten to second grade:
Math centers including adorable activities for addition and subtraction using butterfly jar

s

Tons of literacy p

rintables!

An emergent reader that integrates math and reading with rhyme and counting

.

An

informative reader that explains the life cycle of the butterfly.

(12) vocabulary cards

Syn

onym and antonym word work

Write

your own butterfly story stationery sheet
And more! Click the picture below to see the complete listing and to purchase this

be

a

utif

ul

packet!
Next up is Martha who is no stranger to

my blog

, as she has been featured before and has been a guest blogger for me. From New Jersey, Martha has experience as a first grade teacher and most recently has been working as an RTI teacher. She is the author of the very infor

mative and interactive blog~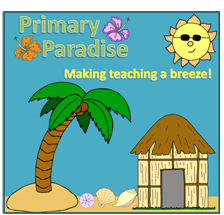 Earth Day is celebrated April 22 and Martha's newly updated packet is perfect to use with first

through third grades!
Highlights of this (23) page

packet include:
Activities that integrate science, math

, and literacy

Reduce, re

use, and recycle posters

Informative reading pages that explain the importance of

Earth Day and natural resources

"Seepy Sandwich"

s

cience experiment
Math col

or by sum printable

Acrostic poe

m

Quilt project

Earth flip-up pattern that can be used as a writing pattern for a

bulletin board display
And more!

Click here to see the complete listing, a very detailed preview, and to purchase the packet for j

ust $3.99!
Be sure to check out these ladies' blogs and Teacher Pay Teacher stores! They are extremely talented, offer creative teaching tips, and

their friendly customer service can't be beat!
**If you are interested in submitting a literacy or picture book seasonal item for me to feature, please complete the form here on Google Drive

.

I am now accepting submissions for April, spring, Arbor Day, Earth Day,National Library Week, May Day, Mother's Day, Children's Book Week, and Memorial Day

.
May you have a restful

weekend and have time to enjoy the splendor and beauty of the season!