Please welcome

my

guest blogger today,
Alison

, from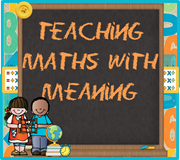 She came all the way from

Victoria, Australia to share h

ow she uses Daily 5 in her classroom. Take it away, Alison!
Thank you to Teacher Mom of 3 for allowing me to be a guest blogger on her blog. Today I want to show you how I teach each CAFE skill individually and still have enough time to teach everything else on the never ending list of thing to cover!
I moved to a new school this year, a school that had been teaching Daily 5 and CAFE for some time (and believe me, Australian schools have been a little slow on the uptake of the Daily 5 phenomena). Because of this, rather than me being the one to introduce the concepts to the children, many children in my class are already familiar with the skills taught as part of CAFE.
In the past during whole class shared reading, I have always introduced a skill, then we have them practice it, and then it's added to our CAFE board under Comprehension, Accuracy, Fluency or Expand Vocabulary.
This year is different. Children already know, have practiced and can discuss CAFE skills and with a class of 54 children and 2 teachers, there is a more structured program, not just time to sit down and read a book when we feel like it (very sad, I know) – enter Children Teaching Children.
A couple of times a week we find 20 minutes to teach these skills. I choose 5 picture storybooks and 5 CAFE skills to split up between my class and do the same for my teaching partner. We show the children the books, talk about it a little, then show the CAFE skill the child will need to teach. Children are bursting with their hands up, wanting to run their small group and teach that skill. We break the children up and off they go.
This is an adorable picture of some of my girls working.
After about 10 minutes, we stop them, bring them back in where each group comes up and talks about their skill and models it to the class. We then decide where the skill goes on the CAFE board and staple it up.
This alternative way of looking at teaching the skills has been a lifesaver for me! Remembering that the school year is different in Australia, as we head into Term 2, children are well rehearsed in the skills involved with CAFE and together with the Daily 5 are all ready to start setting themselves goals and guided reading.
Thank you so much Alison, for allowing us a glimpse into your classroom and for the Daily 5 and CAFE t

ips!
If you are interested in guest blogging for Teacher Mom of 3, please complete the form here. Thank you for your interest!