Let's play the
noun game!
I am joining

the linky from
Mrs. Reed

of

Flying Into First Grade

!
Playing is easy!
The noun game is where you name your favorite person, place, thing, and animal.
Person:
My mother... here

she

is pictured with my father and my two youngest boys during a Grandparents

'

Day at school a

few years ago.
I admire my mother (and father) for many reasons but mostly because she lives out her faith on a daily ba

s

is... she is the real d

eal.

Over the years she has sacrificed much to help others and to serve God, all without complaining. She is my mentor, my encourager, and although I do not see or speak to her everyday, my thoughts and prayers are always wi

th her.
Place:
Ocean City, MD- we visit several times a year, as it is relatively close ( about 4 hrs away) and we have family that lives in O.C. It is my happy place... carefree time spent with my boys, my husband... walking the boards early in the morning, sipp

ing my DD iced coffee, spending fun times with family, and watching my boys explore, play, and make memories.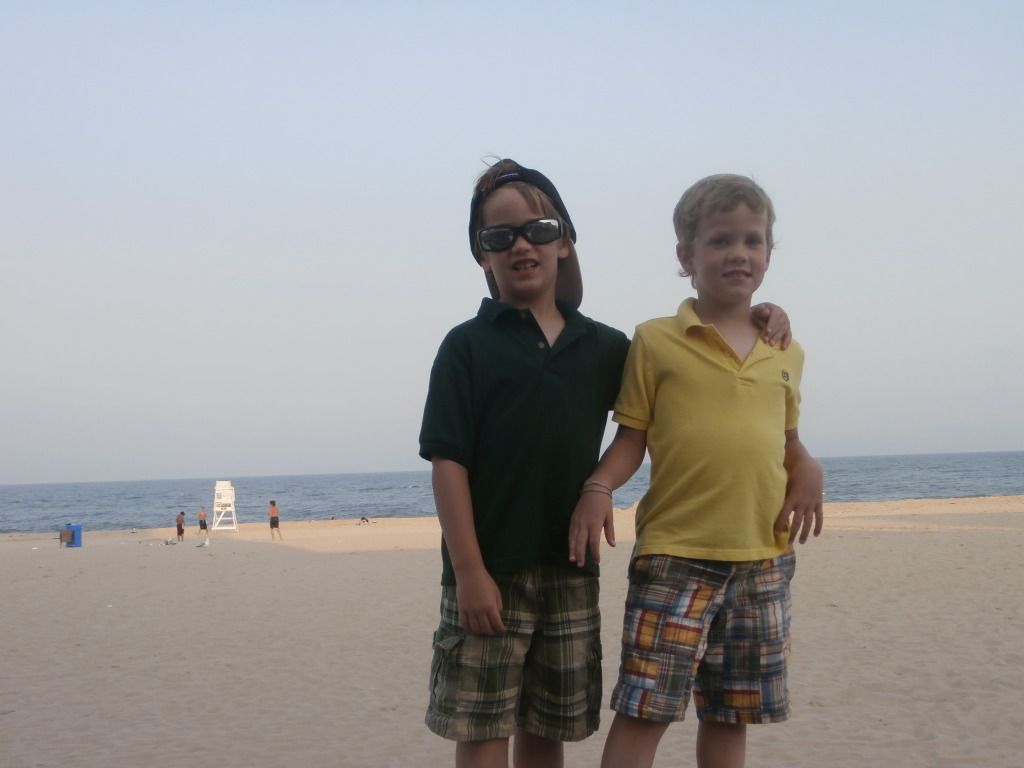 Thing-- My kitchen... although it is small, it is cozy and a hub of activity. Although I really don't like to cook or bake,

I do enjoy making meals and treats for my family. My youngest son really enjoys helping me as does my husband. If I'm not in my home office, I'm most likely in my kitchen!
Making Christmas cookies!
Animal: Dachshunds!!! Since December, we have added two mini-doxie puppies to our family. I love this breed! They are smart, sassy like their mama, good with my boys,

loyal, and beyond loving!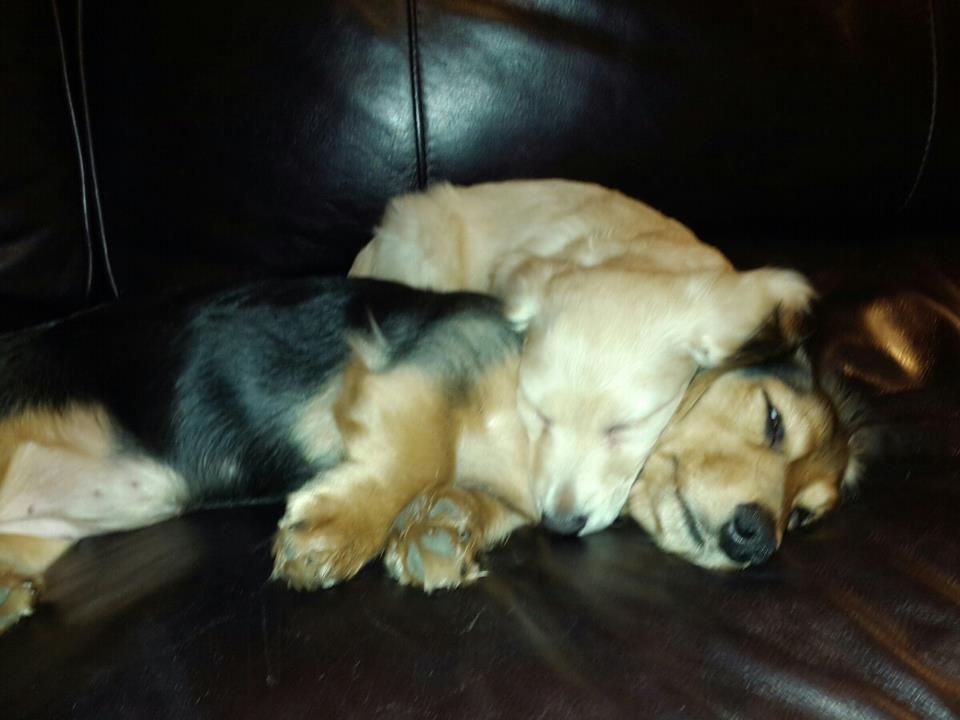 Java a
nd Dunkin
Now you know a little bit more about the "me" behind Teacher Mom of 3! To play, click the button below to join

in the fun!
S

peaking of

cooking

, I found this ama

z

ingly simple crock pot recipe for home made oatmeal! I'm not sure of the source, but I thank this person for sharing. I made it last night and we had it this morning

for breakfast before church. It is just too easy to make and yummy not to share!
Ingredients:
4-5 apples

(any type)- wash, peel, and cut into small pieces/cu

bes

2/3 cup light brown suga

r

2 tsp. ground cinnamon

2 cups oats ( I used Quaker

q

uick cooking oats)
8 cup

s of water
Optional: Add a handful of raisins and /or walnuts f
or even more deliciousness!
Hint: If you like your oatmeal sweet, sprinkle additional brown sugar and/or

cane sugar when serving
Place the ingredients in the above order in crock pot. Do NOT stir. Cook on low overnight for

8

-9 hours. When you awake, you will be greeted by a delicious

,

homey smell and a yummy, hardy breakfast! This recipe makes a large amount-a whole crock pot full. I placed the leftovers in the fridge for

a quick breakfast this week.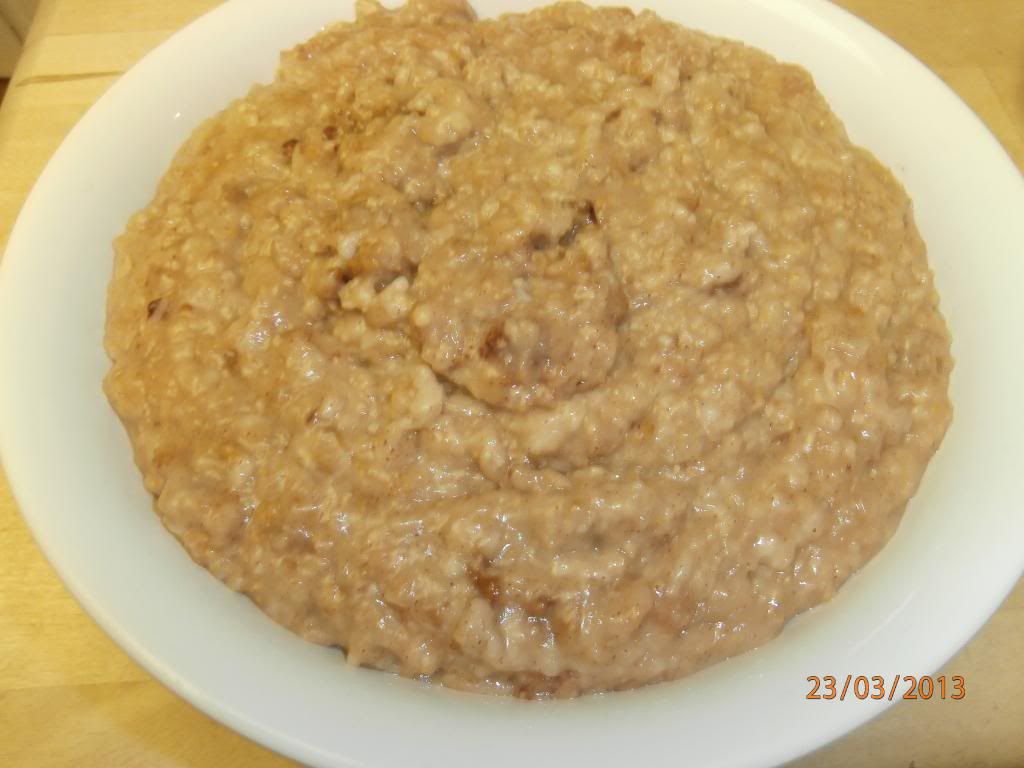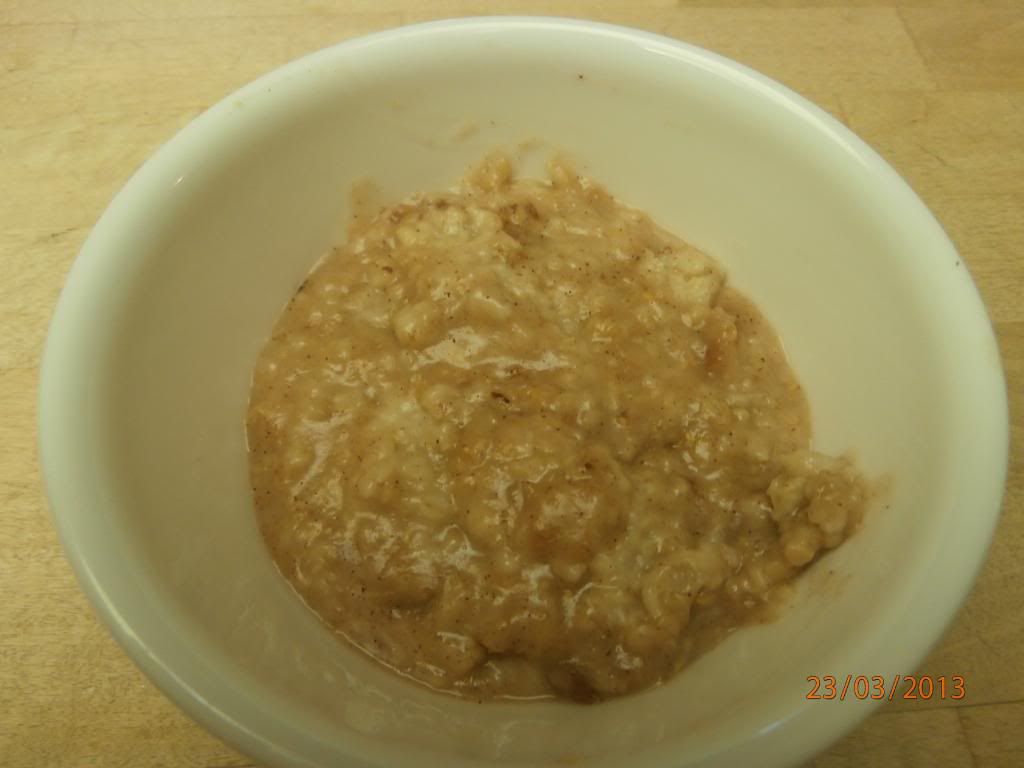 Enjoy and have a marvelous

Monday

!