Welcome to another Seasonal Saturday! With another snow storm making its way to and from many of you, let's keep thinking SPRING! Today I feature an Easter packet and a book study packet for April's Fools Day! Sit back, relax, and enjoy toda

y's features!
1. Merinda is the teacher-author-blogger behind P

irate Girl's Education Invasion

where she creates a variety of teacher resources for second gra

de.
In addition, she designs relev

ant and CCSS

Biblical packets for Christian school teachers to use in their classrooms

. Merinda submitted a

beautiful Easter packet titled He's Alive
.
Highlights

of this resource:
Includes (38) pages and (10) literacy activities for kindergarten- grade 3!

Flexible to use with whole group, small group, indep

endent work, centers, Sunday School, or home school

"He's Alive!" teacher and student books

Sentence

and word building

Writing pages for

Holy Week

Cross

c

ra

ft

Isaiah 53:5 activity
This is a w

onderful, tho

rough resource to help kids understand the true meaning of

E

aster. The graphics are precious, th

ere are a variety of activities,

and it is a bargain at just $5! Click the p

icture below to see the complete listing and to visit Merinda's store!
When you're finished browsing through her store, make sure you sail on over to her blog for even more teacher ideas

!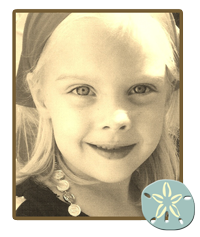 2. Jamie from The Teacher's Aid has submitted

several fun

book study units

that are
well designed and save teachers time! Today's feature is no exception and I'm not foolin'! Her resource packet for the book Arthur's April Fool by Marc Brown
is

brimming with comprehension and word work activities.
Highlights of this resource
:
(17

) pages of literacy activities for second and third graders. I would also recommend the packet for advanced first graders

Graphic organizer for beginning, middle, and end

of story

Vocabulary

activity for words from the story

Lots of word work with parts of speech: singular and plural nouns, adjectives, and verbs

Sequencing

Comprehension questions

A writing response that I love and I know students will have a blast with: kids write about an April Fool's

joke they would like to play on another!
You can check out this book that kids love on Amazon. Just cl

ick the pic below.
Click here to visit Jamie's store and you can also find her on Facebook!
Speaking of Facebook, I want to remind you that I have exclusive

FREEBIES

on my Facebook page for my followers. These are literacy freebies that I do not offer anywhere else. Click the picture below to go to my Facebook page. Like my page and grab your Easter literacy

FREEBIES

!
This week I offer graphic organizers for main idea and detail

s,

beginning, middle

, a

nd end, words/voca

bulary, and stationery sheets that you can use with any Easter story!
Have a great weekend, sweet followers!
**If you are interested in submitting a literacy/picture book seasonal item for me to feature, please complete the form here
on Google Drive. I am now accepting submissions for
spring, April Fool's Day, Earth Day, National Library Week, and Arbor Day .