Today's post is going to be short and sweet (pun intended
).
It is after all my second (gasp!) post of the day! As a kid, I loved creating valentine cards for my friends to take to school for the annual Valentine's Day party. Today, I have a spin on this tradition that is smple, heartwarming, and can be completed in class with minimal effo

rt.
I call this little craftivity Valentine's Compliments. The premise is simple: this holiday is all about showing those we care about how much we love and appreciate them. Our classroom is our second family; a wise teacher spends much time at the beginning of the year establishing a loving family community of

learners.
Family members do not always get along, but they

cling to one another, forgive one another, and edify one another.
This activity has each child making a simple heart out of construction paper, drawing a classmate's name out of a hat, and writing one compliment about that friend. Then, the hearts can be displayed in the classroom or hallway as a reminder of how special each person in this family is and that we

all have special characteristics.
Follow the

se steps and add your own twist:
1. Have each child select a piece of construction paper- let the

m choose their favorite color.
2. Write each child's name on a slip of paper. Place the names in a "hat". Each child selects a slip of paper and keeps the name of the friend on the paper a secret. Of course, if they get their own name, the

y choose another one.
3. Show students how to fold their paper in

half and draw half a heart.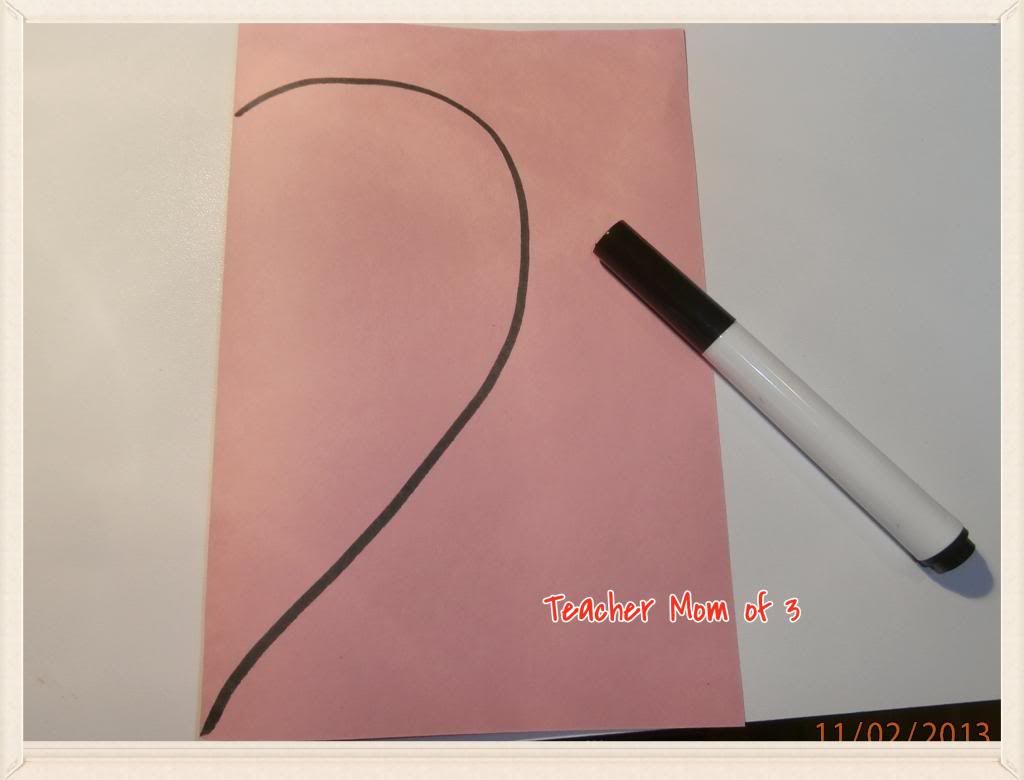 4. Show students how to cut along the line they drew. I used my "crinkle" (not sure of their proper name!) sci

ssors to make a a more creative edge.
5. Now the fun begins! Students write the name of the

friend they

drew out of the "hat"
.
Then, they write one compliment about that person in sentence form on the heart. My examples below are pretty simple, as I only used markers. However, if you are up to

i

t, you can break out the glitter, puffy paint, t

issue paper, etc. to really jazz up the hearts.
6. The last step is to arrange the hearts in a ♥ shape

on the wall, bulletin board, door, or in the hallway.
Students will enjoy reading the compliment their friend gave them and it will definitely foster the spirit of a family community in your classroom. Everyone, adults included, enjoy reading a "warm fuzzy" that a friend writes o

r says to them.
Super simple, inexpensive,

and

easy peasy

!
Plus it adds a splash of LOVEly color to

your classroom!
If you are interested, I made three mini-posters with Bible verses for Valentine's Day. They are great to use in your Christian school classroom, Sunday school, or at home. You can grab them for FREE at Faith

Filled Freebies by clicking here.
Enjoy!!! ♥♥