Once again I am linking up
with the always entertaining Farley for February's Curre

ntly!
I love January because well, it's the start of a new year, a new beginning, and there are four family members who celebrate birthdays during this month. But..... it's February and that means we're one month closer to spring and to my favor

ite season- summer!
So, what am I up to on this

beyond frigid day (the groundhog didn't see his shadow, right????):
I'm going to
keep this short and sweet... I have been plagued with more migraines than usual and am trying to fight one

off as I type this. YUCK!!!!
I have too much to do
...
take care of my boys and start my President's Day packet. I.will
.NOT

.
succumb!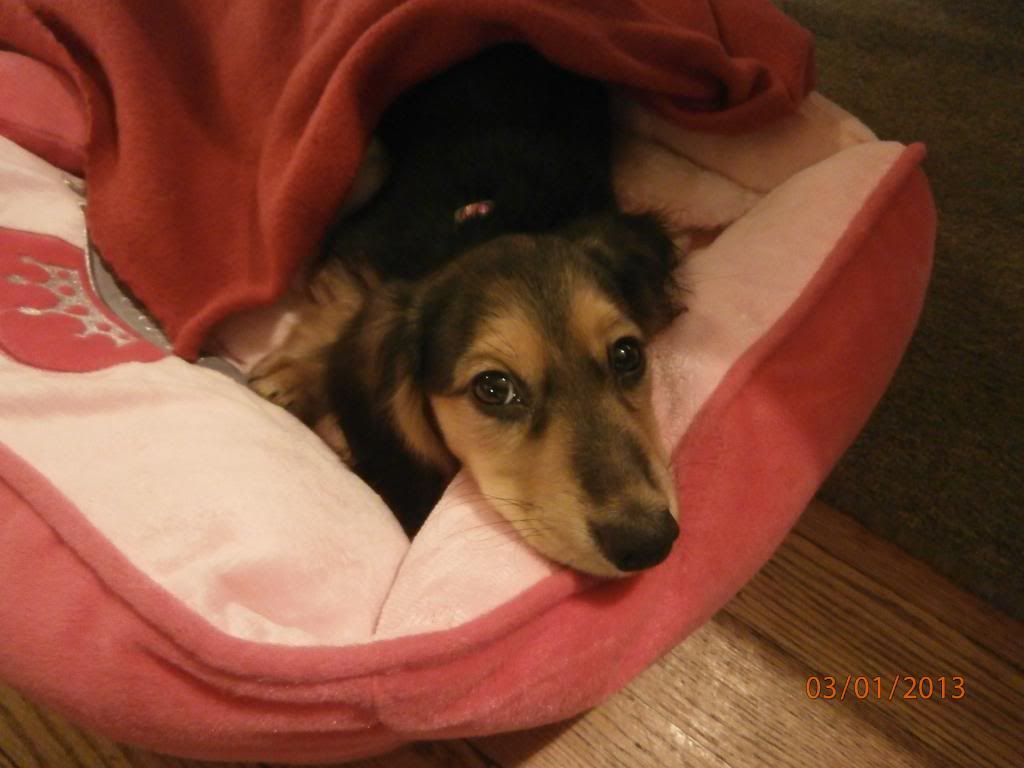 This little sweetie is the new love of my life. She's a 4 month old mini-doxie who is appropriately named Java! Her half brother, Dunkin, will be joining us in March just as soon as he able to leave

his mommy.
Seriously, I need suggestions for yummy snacks for tomorrow. The easier the be

tter!
Have a super-duper weekend and don't forget to link up with Farley for your

February Currently

!