Now, I'm a little late, but I wanted to share this fun recipe for pretzel sparklers, a great New Year's Eve snack. My boys and I were supposed to make them on NY Eve, but we got sidetracked. So, we made them a day or so later. They make for great party snacks, whether for a birthday party, a holiday, or anytime! I used rainbow sprinkles, but you can use a solid color for different holidays such as red for Valentine's Day, green for St. Patrick's Day, or red, white, and blue for Memo

rial Day or

July 4th!
I first found this idea in a cookbook I bought 10+ years ago.

Pretz

e

l sparklers are so easy to make and the end product is supposed to look like.... well.... a sparkler! And, if you like pretz

e

ls and chocolate, you will love this! The rainbow sprinkl

es

are the icing on the proverbial cake!
Here's the recipe and some pics o

f

my boys
making a big 'ole mess!
Ingredients: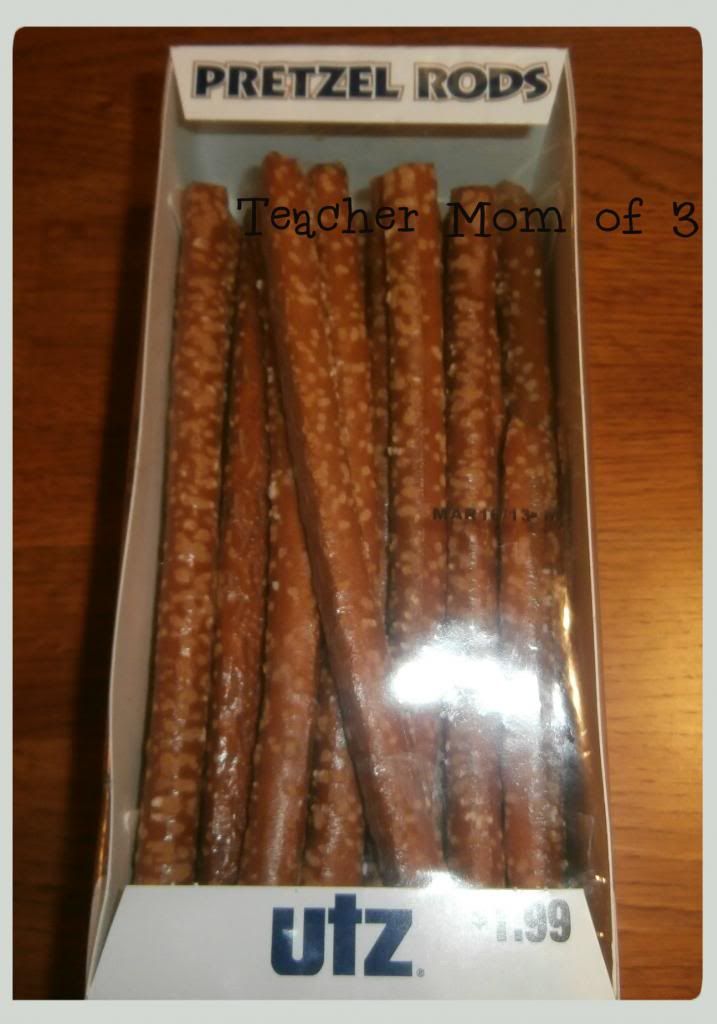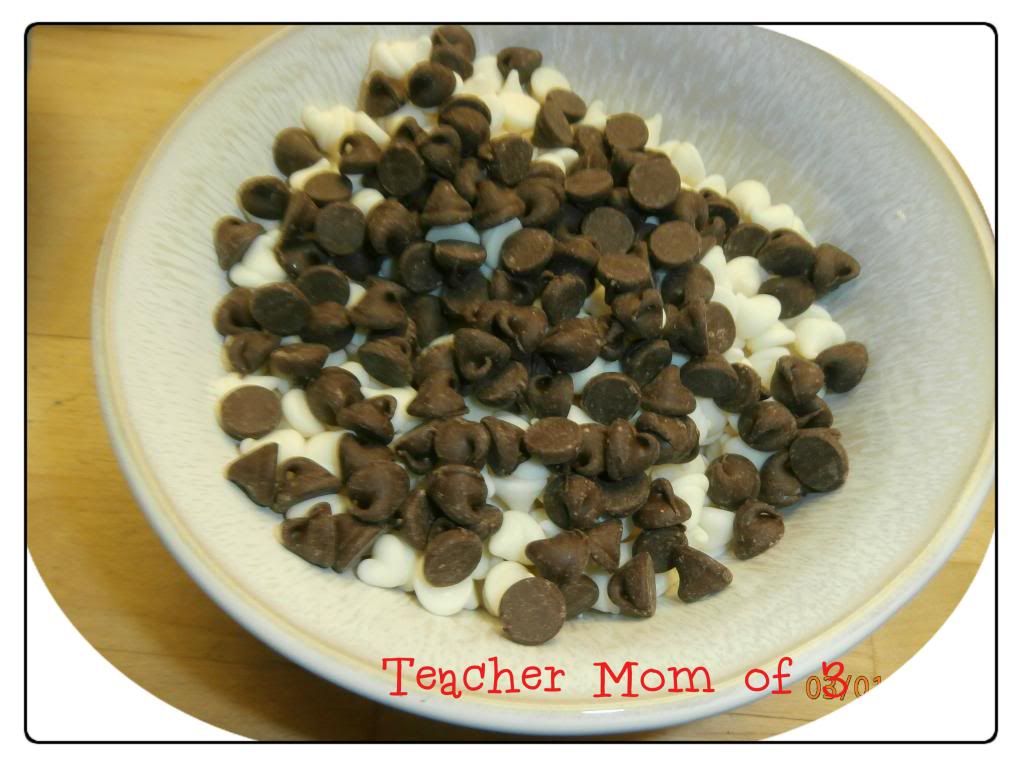 I used a mixture of white and milk chocolate chips. Use about one cup of chips.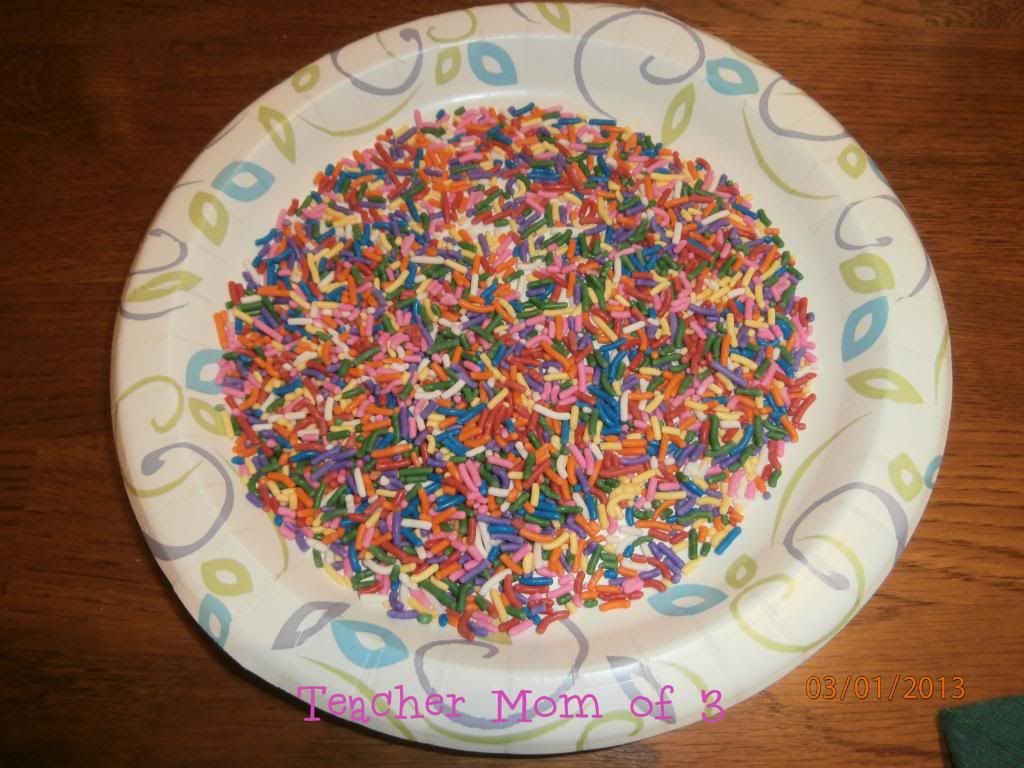 P

rocedure:
Follow directions o

n

the package of ch

ocolate chips and melt in microwave

Dip the end of the pretz

e

l

into the melted chocolate

Roll pretz

e

l in sprinkles to coat
Place on

plate to dry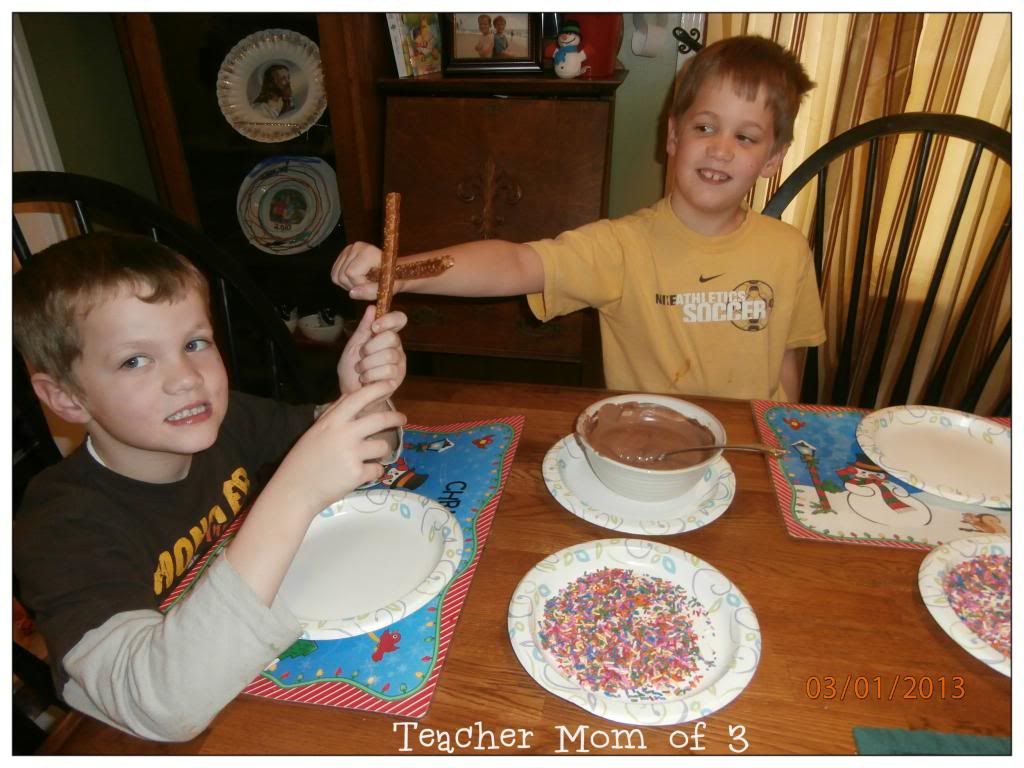 Any object can instantly become a sword!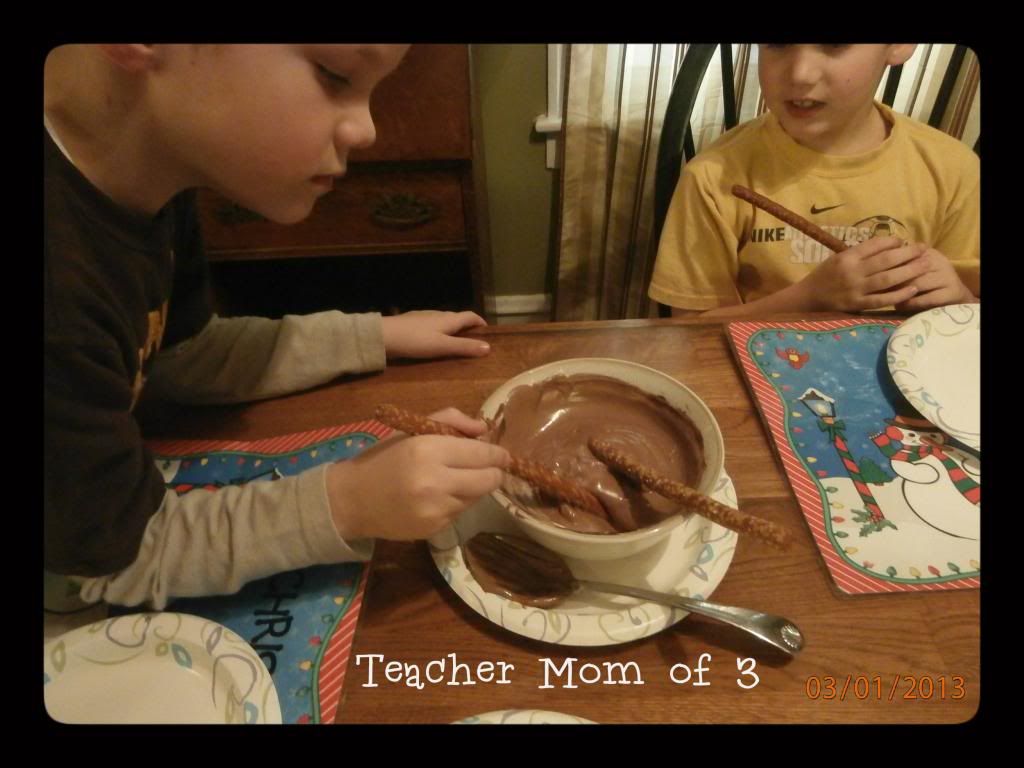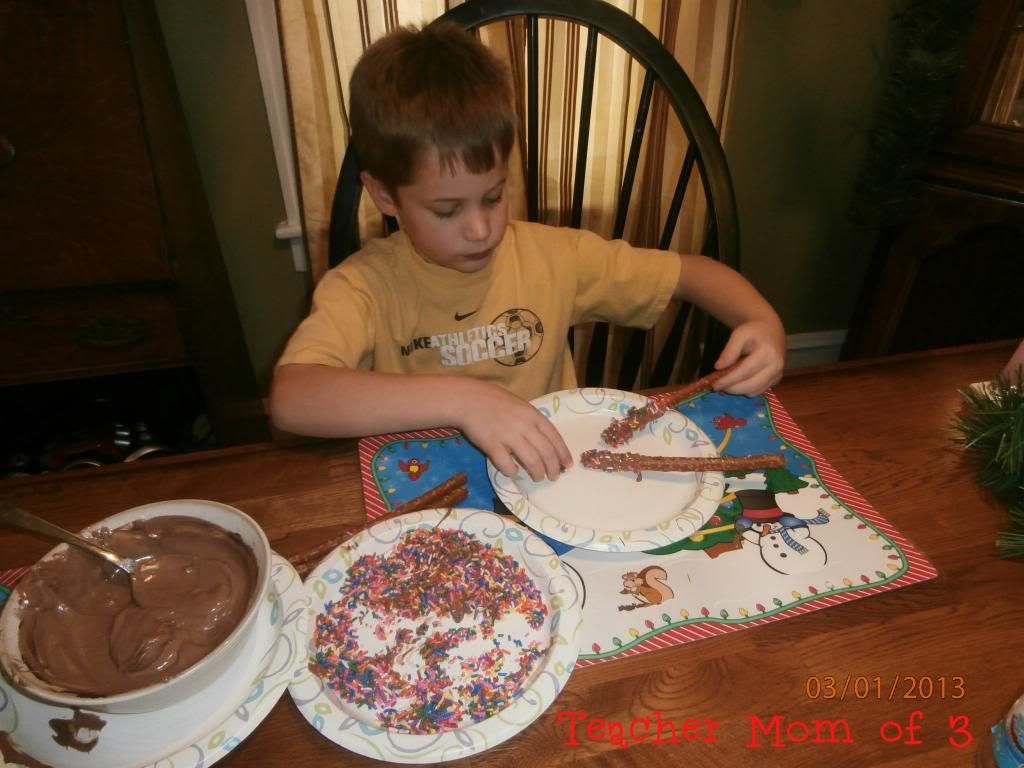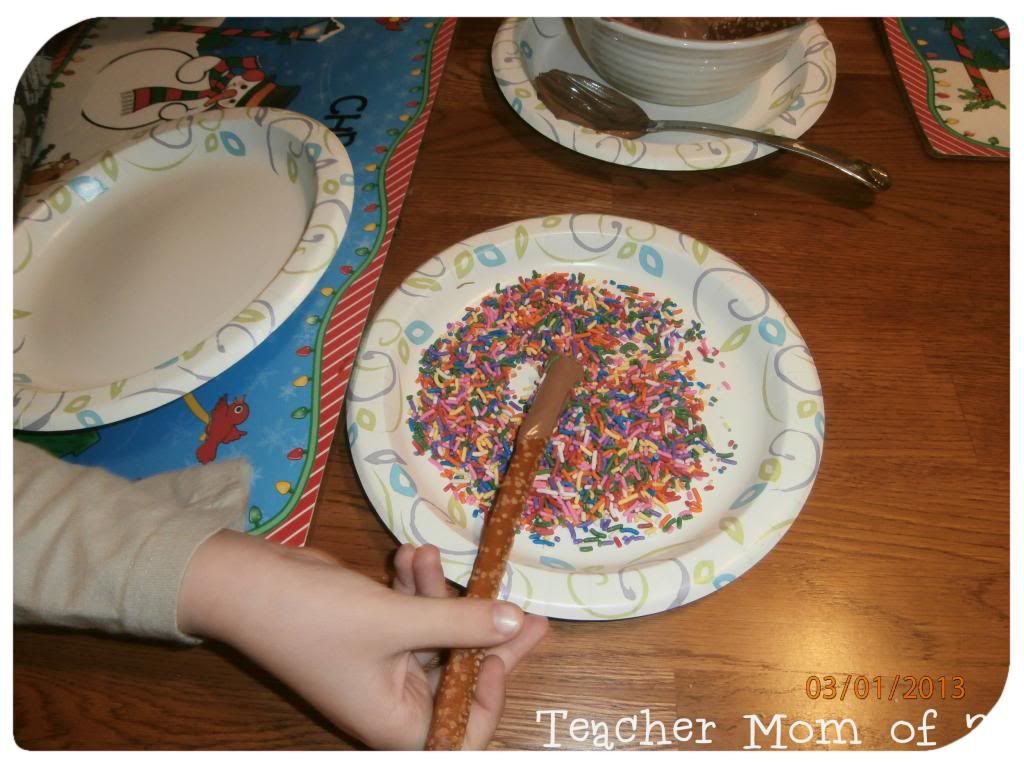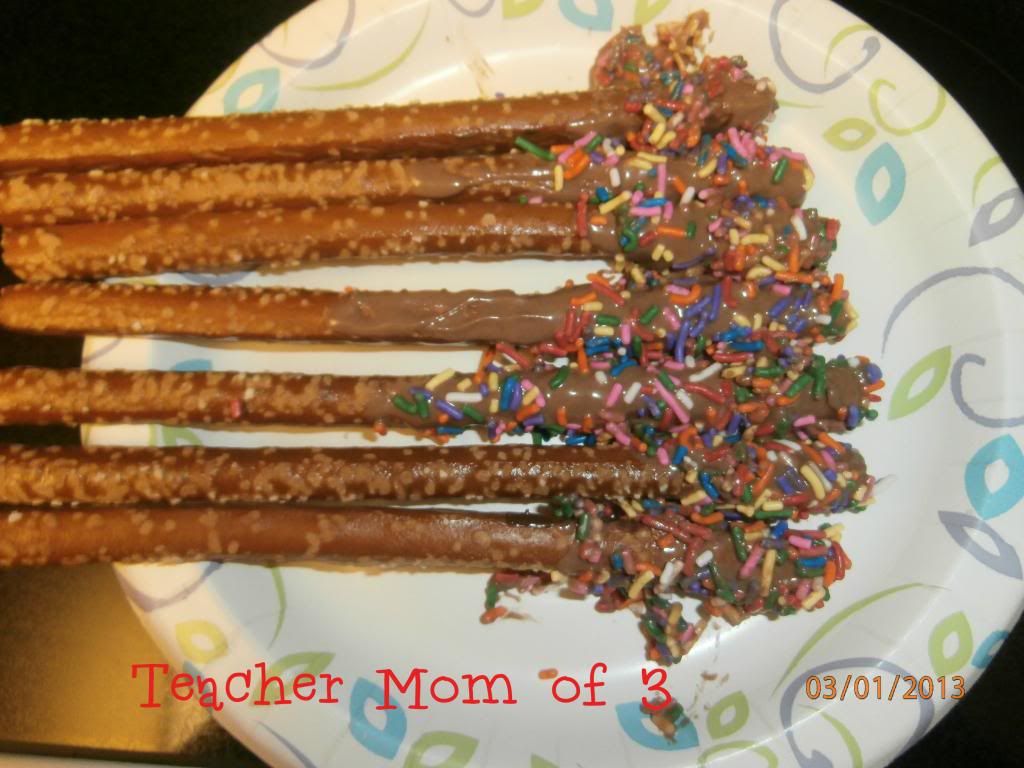 They ended up with too much chocolate and not enough sprinkles!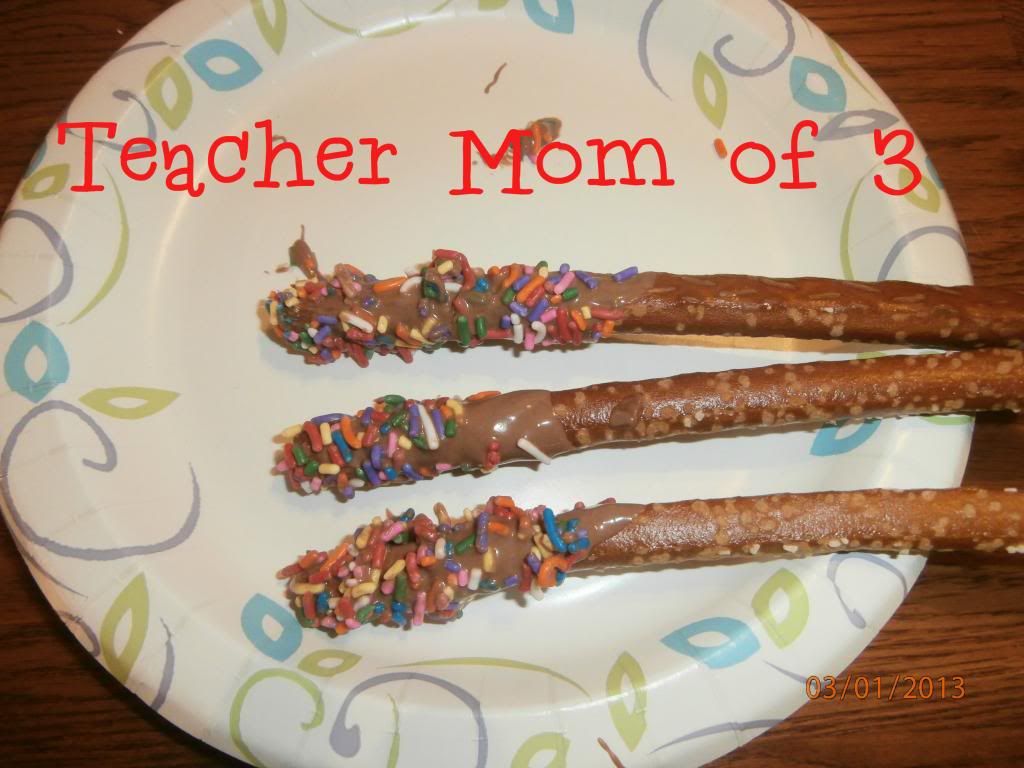 The end result was delicious (especially with a cup of coffee for me and milk for the boys)! My boys really enjoyed making these and said they had a l

ot of fun!
I am always looking for easy, inexpensive recipes and crafts that are kid-friendly. This little reci

pe does just that!
Enjoy!