'

Tis the season
and when you have kids, the inevitable question
always

asked is,"Are you ready for Santa Claus? Or, "What do you want Santa to bring you for C

hristmas?"
When

my

boys were toddlers and preschoolers, they would just stare blankly and not say a word. They were not sure how to respond

.
Why? Well, at our house we do not "do" Santa Claus. Now, I know that this may seem radical to most, some may be shaking their heads at me, or calling me a "party pooper" as others have. It was a personal choice that my husband and I made; we do not judge others that do not agree with our decision. In fact, we were both big Santa believers when we were children, and my oldest son, now nineteen, believed in Santa.

But, we want the focus to be on our faith and belief that our Savior was born at Christmas. To bring Santa into the picture distracts our children.

That is just our opinion, and please, please know that I in no way want to offend those of you that beli

eve differently.
So, how do the youngest two boys respond now to the questions abou

t Santa? They reply simply that our family celebrates Jesus' birthday at Christmas. End of discussion.
In spite of all of this, I go out of my way to make the anticipation of the holidays as fun as I can. We watch Christmas movies with Santa, Rudolph, Frosty, and of course Elf. We buy gifts for loved ones and those less fortunate than us. We decorate the Christmas tree. We read

many Christmas stories, both Christian and secular.

We bake cookies and l

isten to Christmas carols.

But, the month of December is highlighted with our preparation and anticipation of Jesus' birthday. T

his is called Advent.
Graphics by Scrappin Doodles






For Advent, we do a variety of activities. One new tradition we started last year is to make a Christmas countdown chain. I found this idea on one of my favorite websites (she has many free printable books for preschool and kindergarten!)- Hubbard's Cupboard. The chain looks like an ordinary paper c

hain.
However, inside each link is a Bible verse to celebrate Advent. We make twenty five links and take off a link each evening at dinner to read and discuss. Then, the b

oys count how many links are left to see how many more days until Christmas.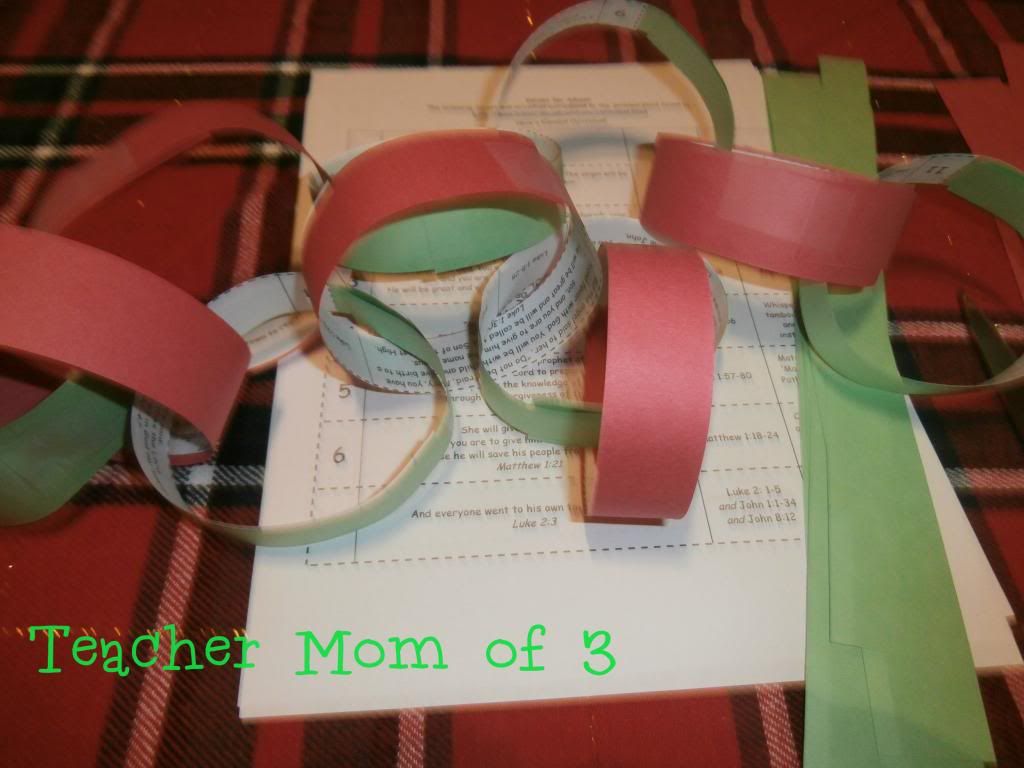 You can find the directions to make the chain along with FREE printables of the Bible verses and suggested activities here. My boys really enjoy this activity and get excited as the chain gets

shorter and shorter!
This year, I wrote a little story for them since they are both reading well.

A

ctually, I created an entire packet!
The packet includes a fourteen page printable book available both in color and black and white. We read

i

t

at dinner the other night; well, actually my seven year old read it to us!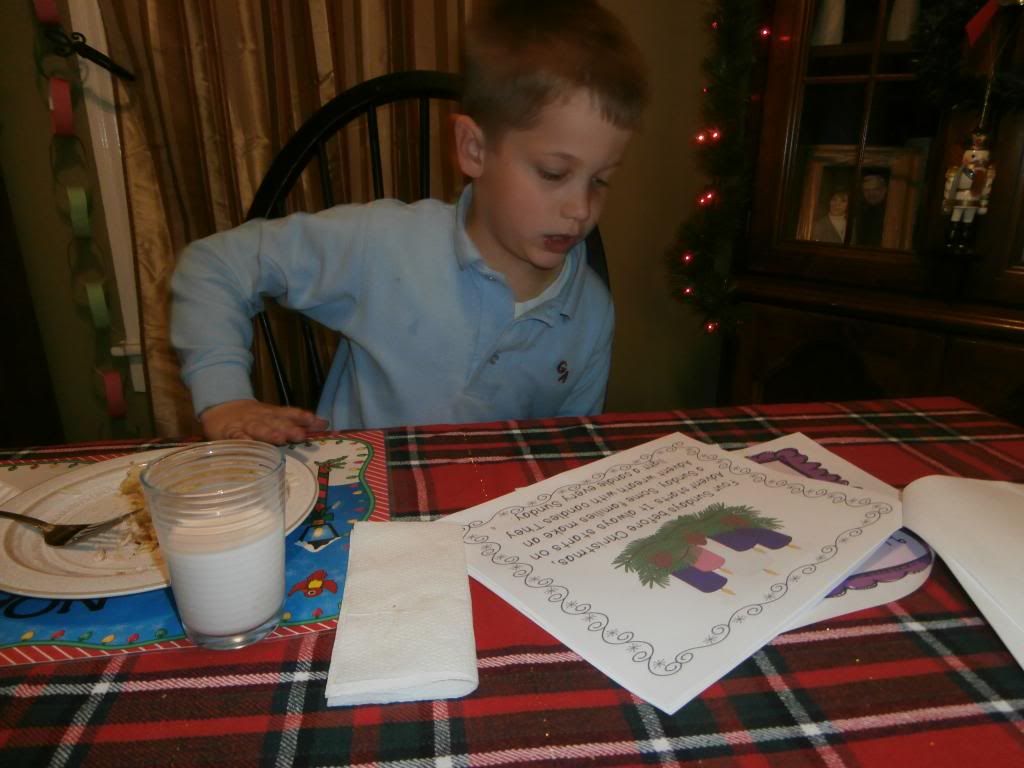 The packet also includes vocabulary cards and various other activities that can be used by Christian school teachers or Sunday school teachers. Click

the picture below to see the listing in my TpT store.
I felt very called to write this post. I knew I was taking a risk, especially as a relatively new blogger with a small following. My intention was to share a little bit about how our family celebrates Christmas and not at all to start a debate or to

offend or judge.
How do you celebrate Christmas? Or, maybe you do not celebrate Christmas. What are your favo

rite traditions? I'd love for you to share them!
From my little family to you-

Merry Christmas

!