This year our extended family is having our first ever gift exchange. Since the kids range in age from 4 years to 19 years (nine total kids), the emphasis is on making homemade gifts. In our modern, commercialized, digi, techie, gift card society, this seems to be rather obsolete. Kids love to make things and the teacher in me likes how it allows them to be creative, inventive, a

nd to express their individual talents.
My almost 6 year old wanted to make playdough for his four year old cousin. I have many playdough recipes, but we decided to keep it simple because of a time restraint and because of other projects we are working on. So, we purchased whi

te

Playdough from Walmart

and glitter and got to work!

Originally, I saw "snow playdough" on Pinterest (of course!). You add white glitter to white playdough, knead it to distribute the glitter, and the end result looks like sp

arkling, glistening

snow.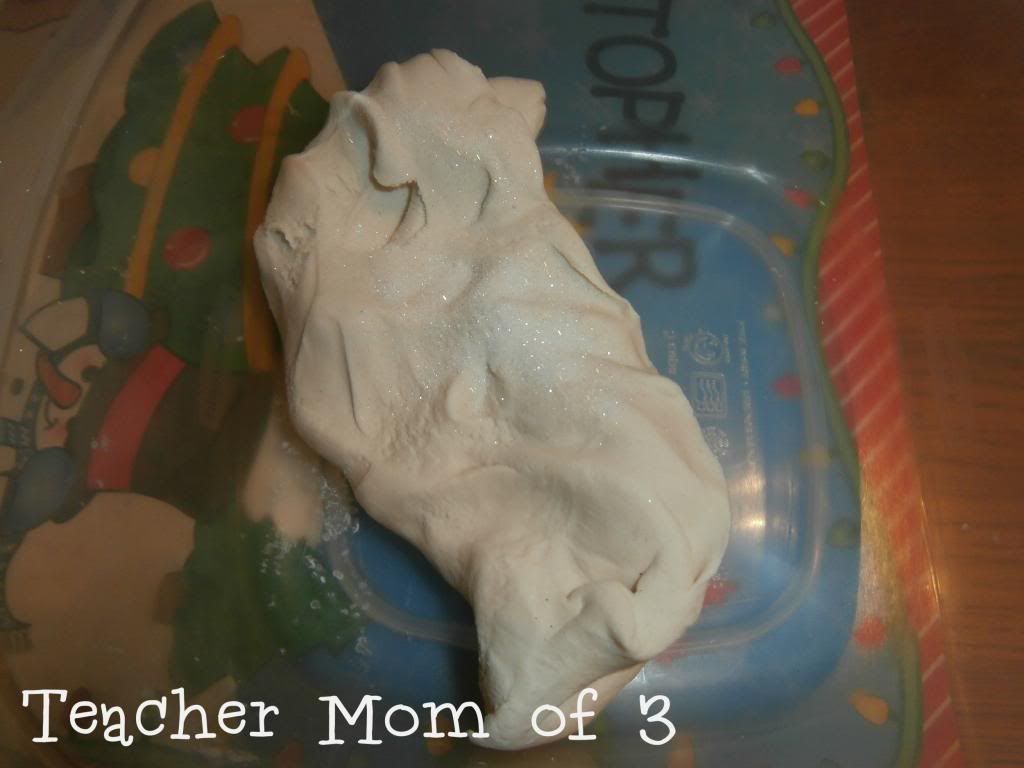 Well, that just wasn't enough color for my boys!

I set them loose to experiment and make their own designs!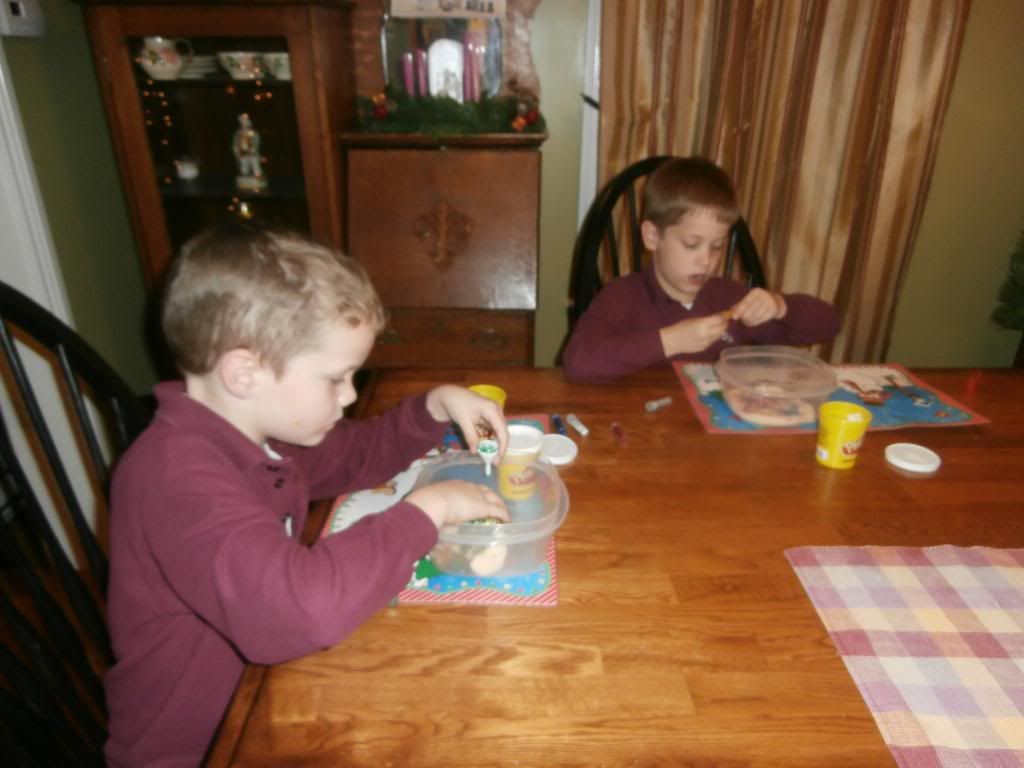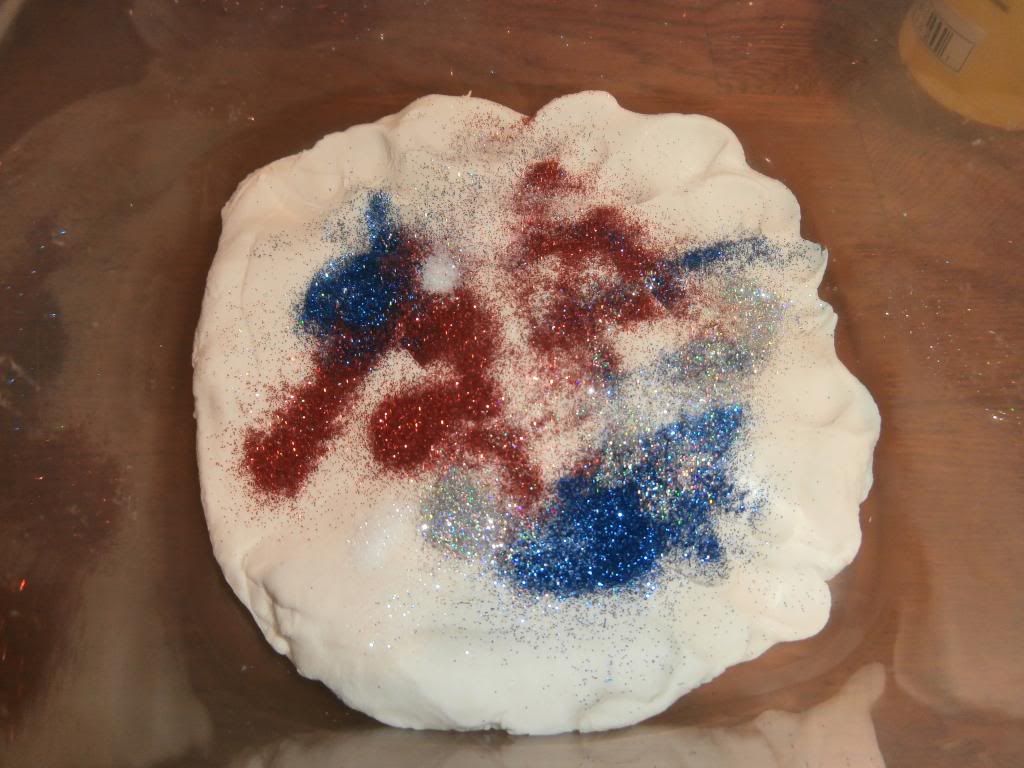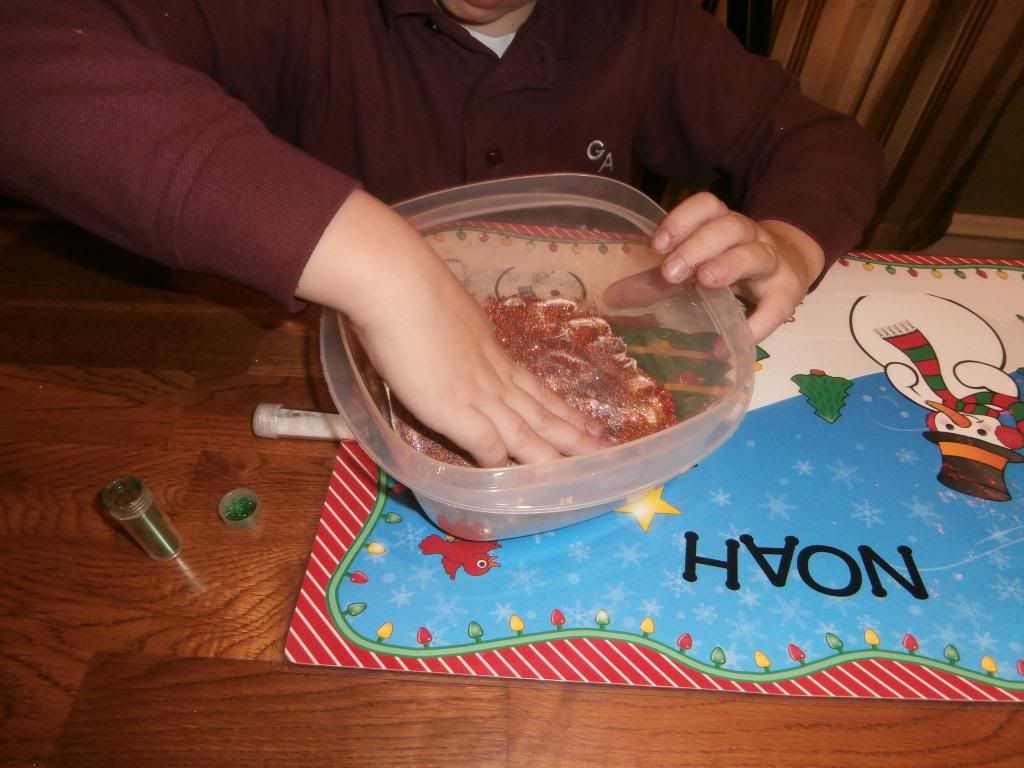 Did it make a mess? Yes, yes, and yes! But they had a blast and my nephew will love playing with this! The color and texture is very enticing and makes great sensory

play for toddlers and preschoolers.
Then we tried candy cane playdough. We added a few drops of red food coloring, some red glitter, and a couple drops of peppermint oil to whi

te playdough.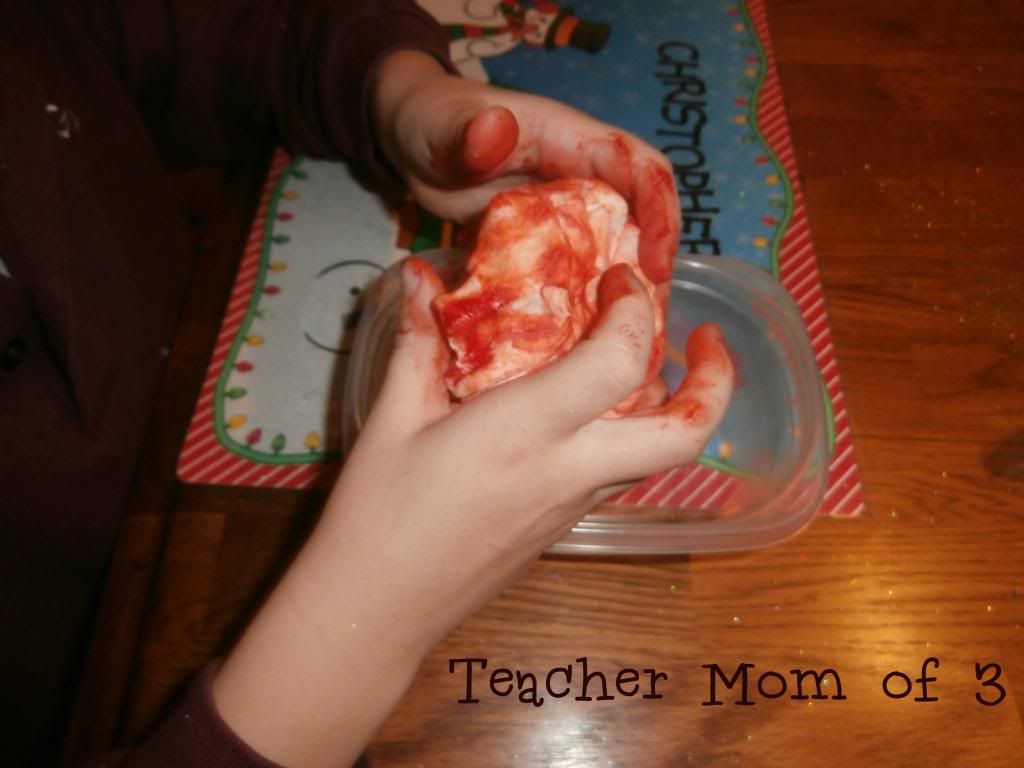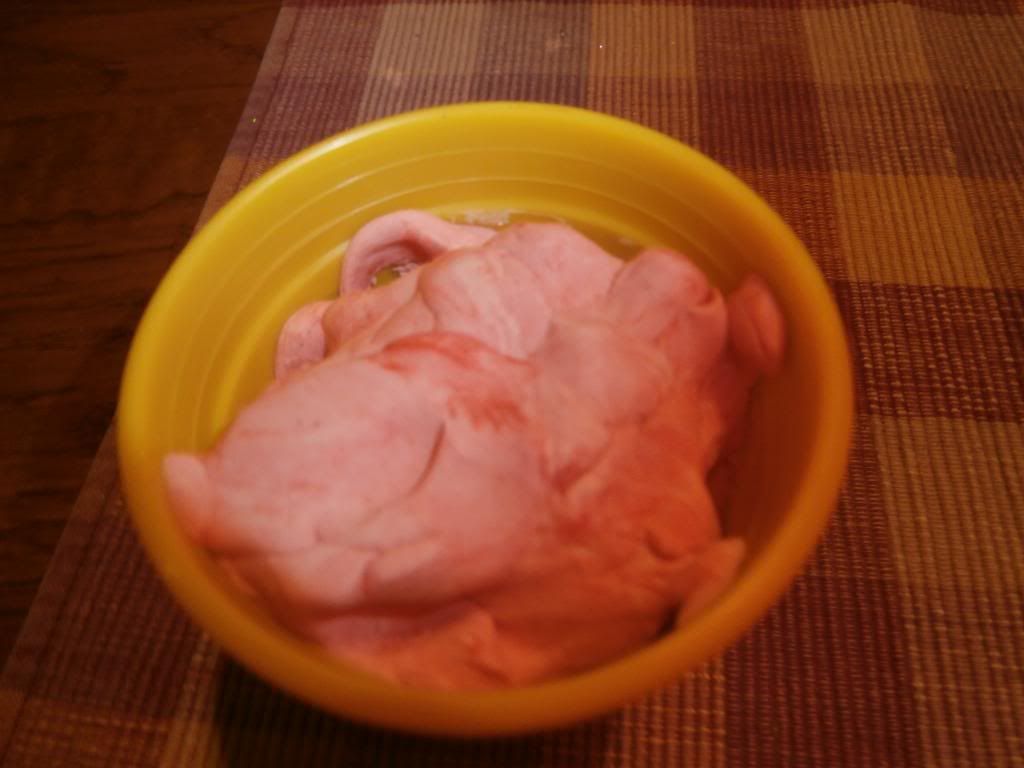 What a fun sensory experience this will be! The playdough has the added texture of the glitter and smells like a candy cane!

Adding candy cane cookie cutters will make this gift complete!
We put the finished playdough back in the original containers, but we're going to the dollar store to find some cute containers to put

the different creations in.
Then it was my turn. While the kids were at school earlier this week, I made one of my favorite treats

for

teacher gifts. For ten years, I have been making Peppermint Bark, which can be quite pricey if you purchase it at a c

andy store or bakery

. This recipe

is so, so very easy, the results are stunning, and it is delicious and delectable! Here's what you do:
Melt one (12 oz.) bag of chocolate chips (I use milk chocolate) in microwave.

Follow

the directions for melting on the package.
Place wax paper on a cookie sheet. Pour the melted chocolate onto the wax paper and use a spoon to swirl and spread out the chocolate until it is about 1/4" th

ick.

Place in freezer or fridge until hard

.

While the chocolate is "setting", take about ten candy canes, place in a ziplock bag

, and use a rolling pin to crush into tiny pieces.

Melt one (12 oz) bag of white chocolate ch

ips in microwave.

Once the milk chocolate has set and is hard, pour the melted white chocolate on top. Swirl with a spoon to spread even

ly.

Sprinkle the candy cane pieces on top, patting

them down just a little into the chocolate.
Here '

s what it looks like:
Next

, place the cookie sheet back into the freezer or frid

ge so the the white chocolate can set and harden.

Finally, when the chocolate is hard, take out of fridge or freezer and use a butter knife to

cut/break into small pieces.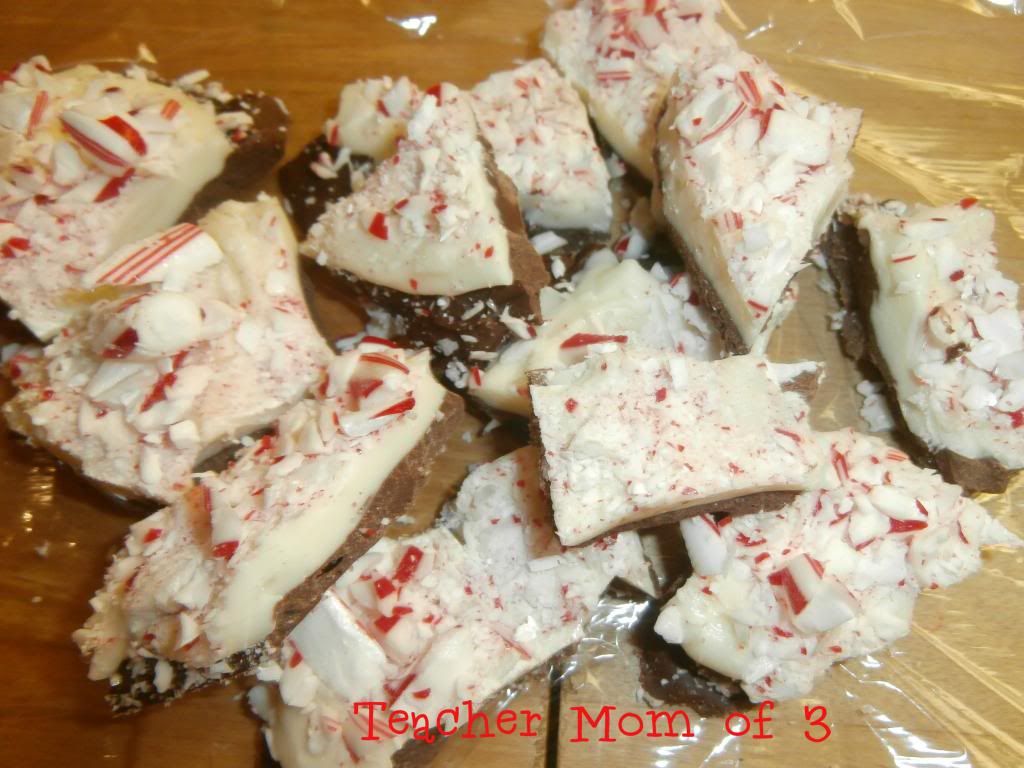 I love the festive appearance and the irregular shaped pieces. Place them in a pretty tin, jar, or candy box for a s

weet homemade gift!
We have a few more projects we will be working on this weekend. What are your favorite homemade gifts to make?

I'd love to read your comments!
Happy

first day of winter!!