My Samson's Classroom giveaway is over and rafflecopter selected a very fortunate win

ner......
Congratulations to Jenni

fer from~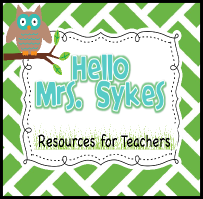 a Rafflecopter giveaway
You are your students are going to love this pr

ogram!
Thank you to all that participated in the giveaway. Don't forget about Samson's special h

oliday deal:
Between now and December 24, visit Samson's Classroom
and enter the promo code

AMAZON12

to purchase a one-year subscription at $15 off (a 50 percent discount on the single-user plan) AND get a $10 amazon.com gift certificate to accompany the subscription!
After placing your order (using the promo code), you will receive an email containing your Amazon gift card plus a printable holiday card to present to the child. It's a great way to show children how important reading is and give them the ability to purchase their own books.
Have a wonderful Wednesday!!