Merr
y Christmas

to all my sweet followers!
Let the fun begin... the excitement of our little ones, holiday baking, shopping, decorating, the carols, and the movies!

A

s usual, I'm lovin' the 25 Da

ys of Christmas movies and the ones on Hallmark channel!
I have a few quick things to share with you today. I know that bloggers usually put their freebies last, but I'm writing about mine first. Last August I wrote about my "Lunchbox Love

N

otes" that I made for my young sons at the start of the new school year. You can read that post here. I just updated these little notes to include ones for Christmas, winter, and Christian-themed ones. October and most of November got away from me and I wrote my notes on a napkin with a sharpie. After my 7 yr old son asked me last night if I was ever going to put more "fun" notes in h

is lunchbox, I decided to create a few more.
Use these little notes to let your sweet ones know that you are thinking about them throughout the day and to offer encouragement on the day of a test. Teachers can use these too. Use the notes as a reward or

as a motivator

along with a chocolate kiss, lollipop, or candy cane! You can grab th

is ten page

FREEB

IE

here.
My 7 yr old son, likes to write me notes back... check out the no

te he left for me and his father (top, right of pic). Awwww... what a sweetie pie!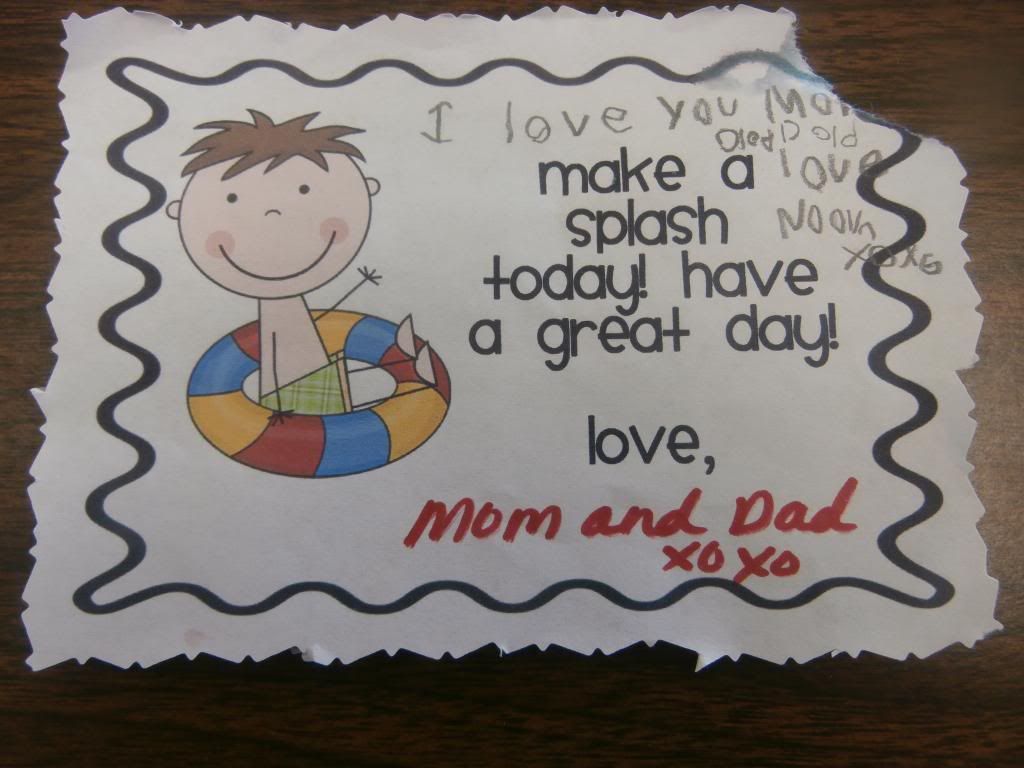 Next, don't forget about my Samson's Classroom giveaway! What a great Christmas present this would make for you and your students. You can read about this giveaway and this on-line reading software here.
My students

love this reading site and it makes learning sight words and word work so much fun!
Last, here is a huge giveaway that you don't want to miss!!! Help my bloggy friend Melissa from Don't Let the Teacher Stay Up Late celebrate *100* followers! Prizes range from a very cool pencil sharpener (I have this sharpener from Classroom Friendly Supplies!)

to

math, literacy, and holiday resources! Some very generous store owners are allowing you to choose your own prize! I am very happy to help Melissa celebrate, and I'm offering my best selling

item-
and a

fun holiday nonfiction reading packet-
Click the butto

n below to visit Melissa's blog and enter this
gi

veway!
Have a
wonderful weekend!