So, the last two days at school have been all about the election! It's really neat to see primary students so interested in current events and to begin to understand the importance a

nd responsibility of voting.
In kindergarten and first grade we read the printable book I wrote titled "

My

Vote Counts".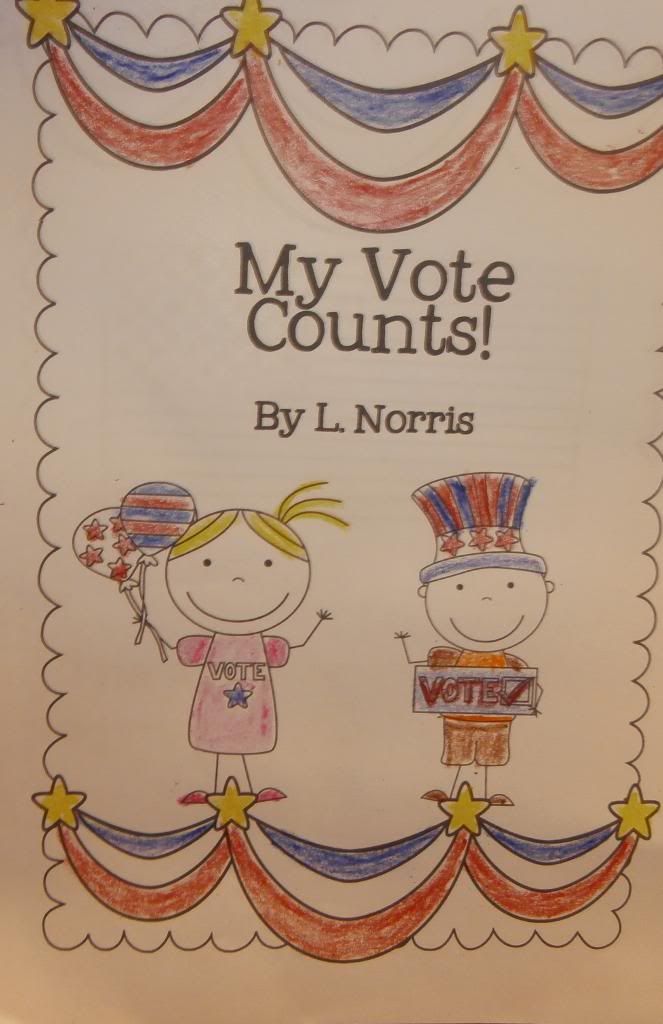 I projected the book onto the Smart Board for a read-aloud for kindergarten. For first grade, I did the same

but

we did a shared reading for the first read. For the second read, my "reader-leaders" read the story for the purpose of finding details to determin

e main idea.
After the read-aloud, some of my kindergarten friends donned my very special patriotic reading glasses to help them search for the lightning words in the book. They had so much fun and had no idea that this was actually an informal assessment activity! Here they are on the Smart Board circling the li

ghtning words they found.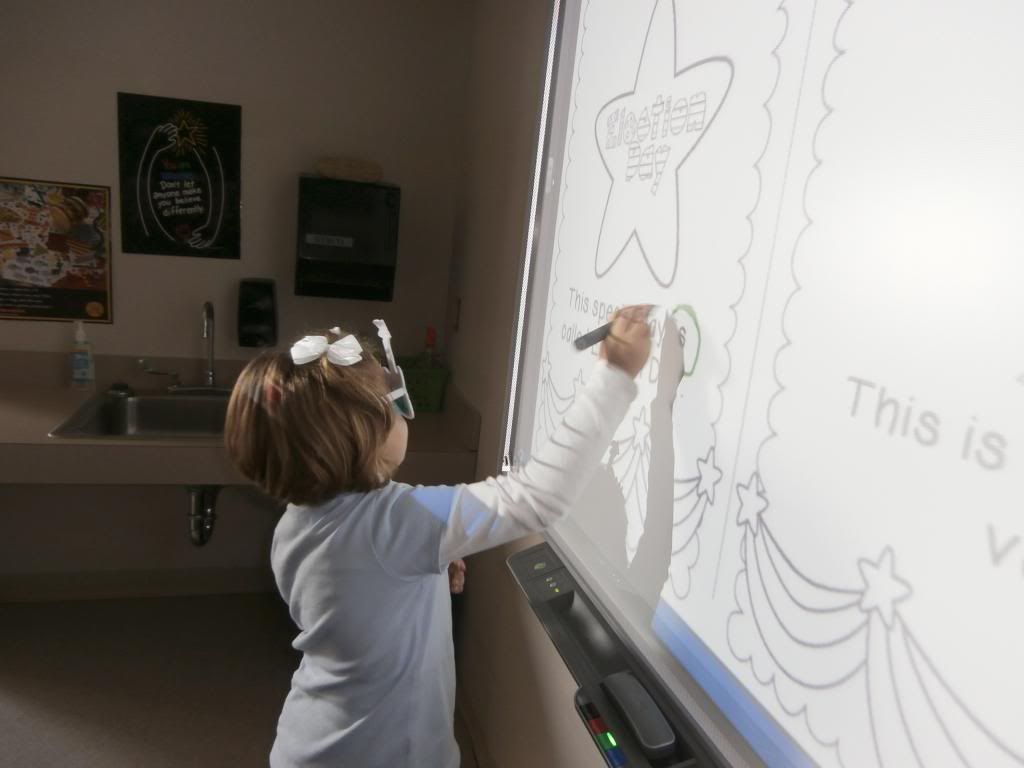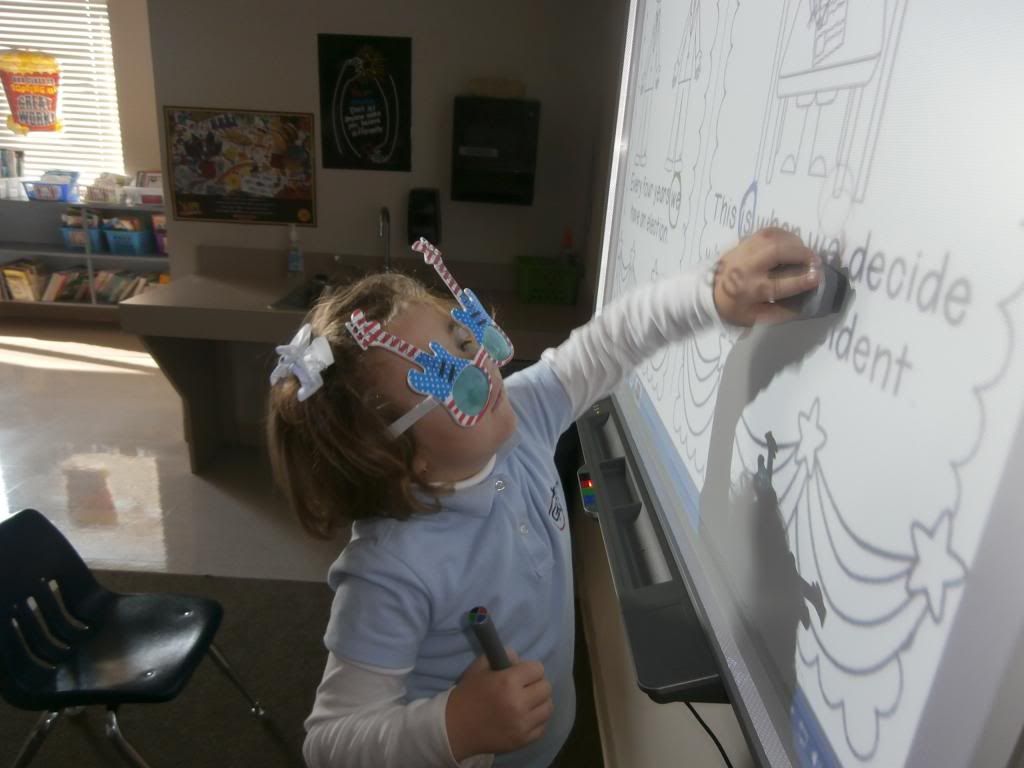 Aren't those glasses cool? I purchased them at the Dollar Store for my son to wear on July 4th, but he didn't like them. So, they got stashed in my

gadget bag!
I sent the printable books home for students to read to and with their parents. Plus, my little cuties like to color the books

and then reread throughout the year.
I am soooo looking forward to President's Day since my students are really excited to learn about our

government and our leaders, both past and present!
If you need a last minute activity for tomorrow, you can check out my 24 page packet by clicking the pic bel

ow.
Now, we're off to read and talk about Veteran's Day tomorrow and I can't wait to use J

odi Southard's Thanksgiving and Veteran's Day Fluency packet!
You can see the packet here. I know if Jodi creates it, my students and I will love it!
Thanksgiving is two weeks away... yes two weeks! YIKES! On Sunday, I made a few Thanksgiving posters to display in my room. You can grab all seven for FREE

by clicking the picture below!
Graphics: KPM Doodles
Have a great evening! I'm off to watch some election coverage and work on newsletters for school. My family is still praying for those of you affected

by Super Storm Sandy!