The very talented and super friendly Jessica, from Mrs. Stanford's Class is once again hosting a product swap!! I enjoyed reading the posts last time, and am excited to participate in my first product swap!
I was matched with Melissa Dalton from~
Melissa has a friendly and fun blog that seems to match her personality to a "T"! She is also a reading specialist and I was thankful to be matched with her! Melissa's TpT store has a great variety of reading activities, games, and craftivities, in addition to organizational and math items! I had originally selected her Turtle Writing Crafivity, a beginning of the year activity, but since we had been in school for several weeks, Melissa suggested I try her Pumpkin Writing Crafivity.
I had planned to use this cute persuasive writing activity with my second grade intervention students. However, I could not fit it in with my intervention group, especially since I am doing more of a "push-in" with second grade this year. No worries! I knew two little boys who would love to complete this craftivity: my own two sons, a kinder and a firstie!
In this packet, students pretend to be a pumpkin and have to convince the farmer not to select them to be carved into a jack-o-lantern!
My sons became very interested as soon as they saw the printed pumpkin templates! The packet also includes a sheet with various designs of eyes, mouths, a nose, and a stem to color.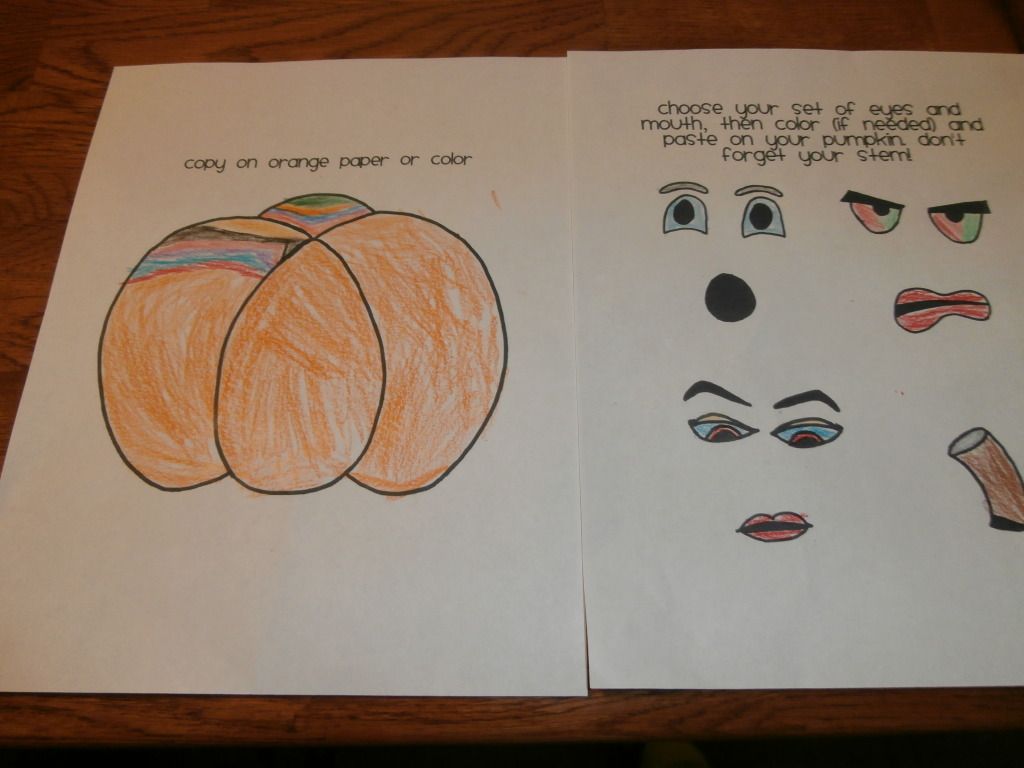 I explained the directions to the boys, and they decided to color their pumpkin first.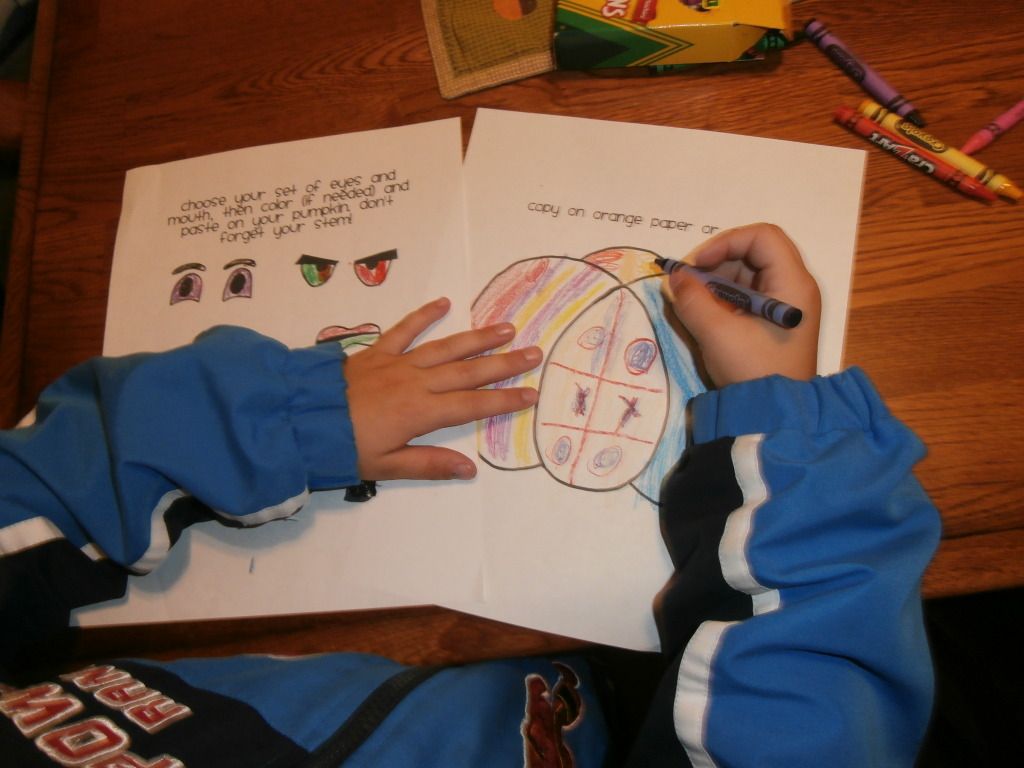 My six year old immediately decided to make his pumpkin scary so that I wouldn't dare pick it from my pumpkin patch! Look at those menacing eyes in the above picture!
On the other hand, my five year old, the budding little artist, wanted his to flaunt a rainbow design!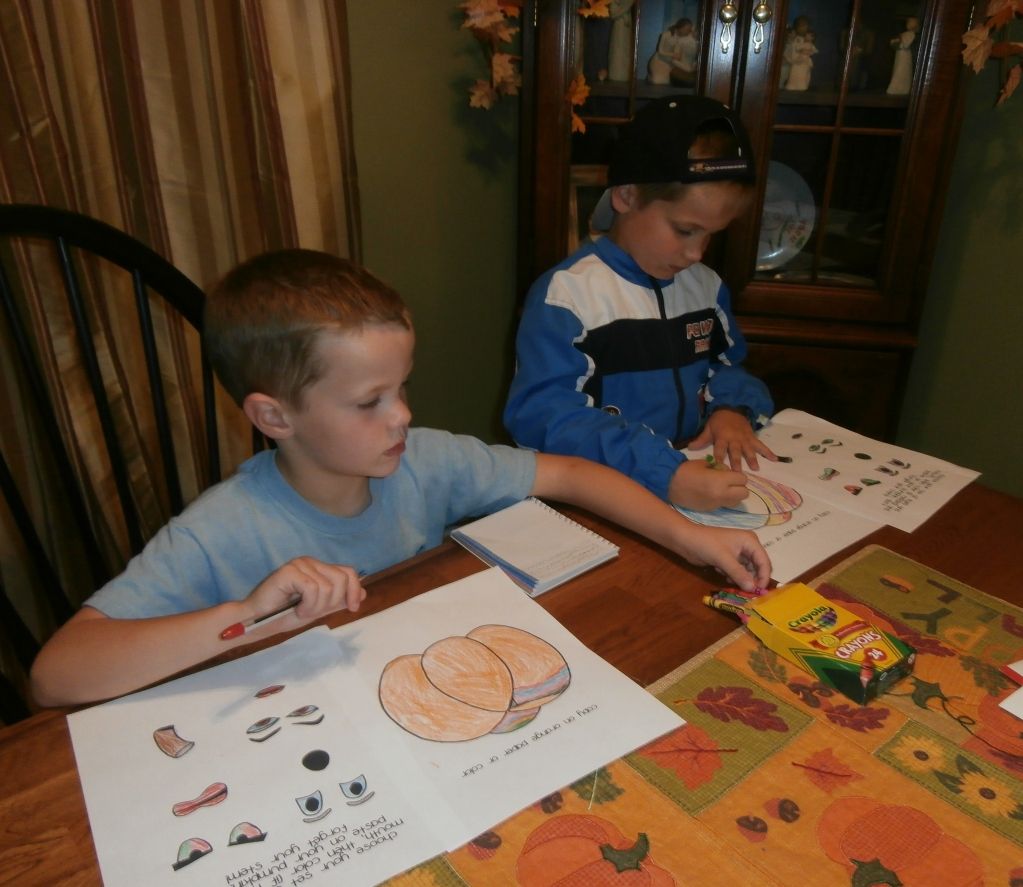 They were very engaged in the activity and really enjoyed having the freedom to design and decorate their pumpkin! I kept reminding them to design it so I would not want to pick it!
Look at how focused they are!








After they colored their pumpkins, they cut out all the pieces and glued them together. Then it was time for the writing component.
The packet includes a Halloween-theme stationery writing paper for the persuasive writing.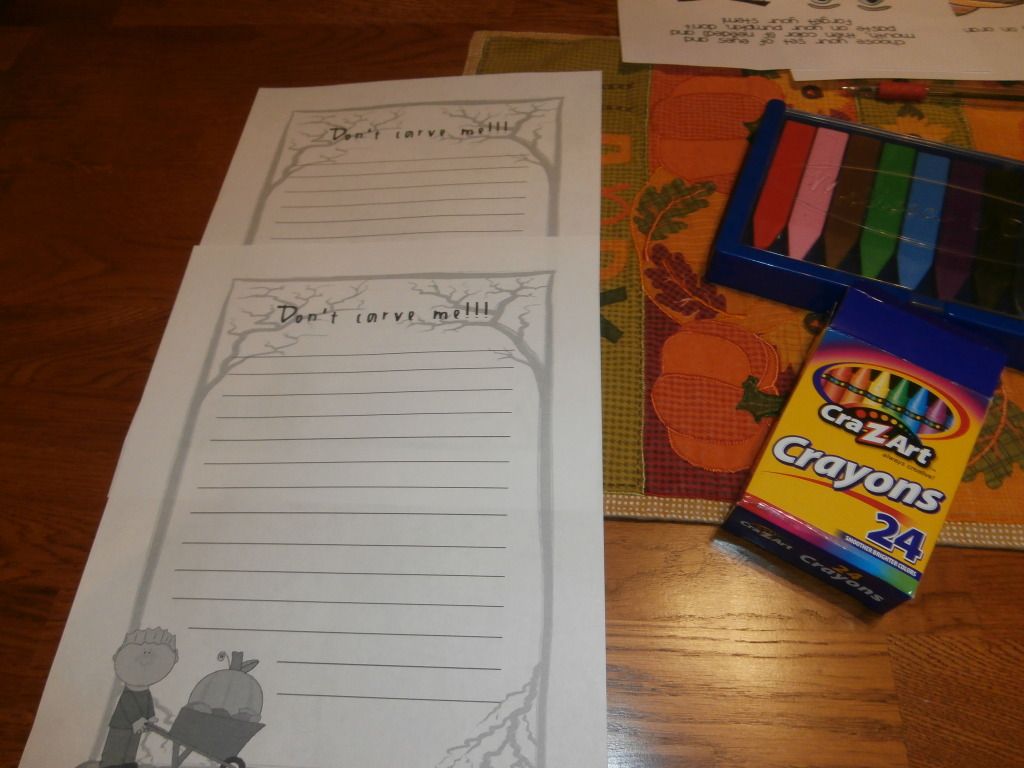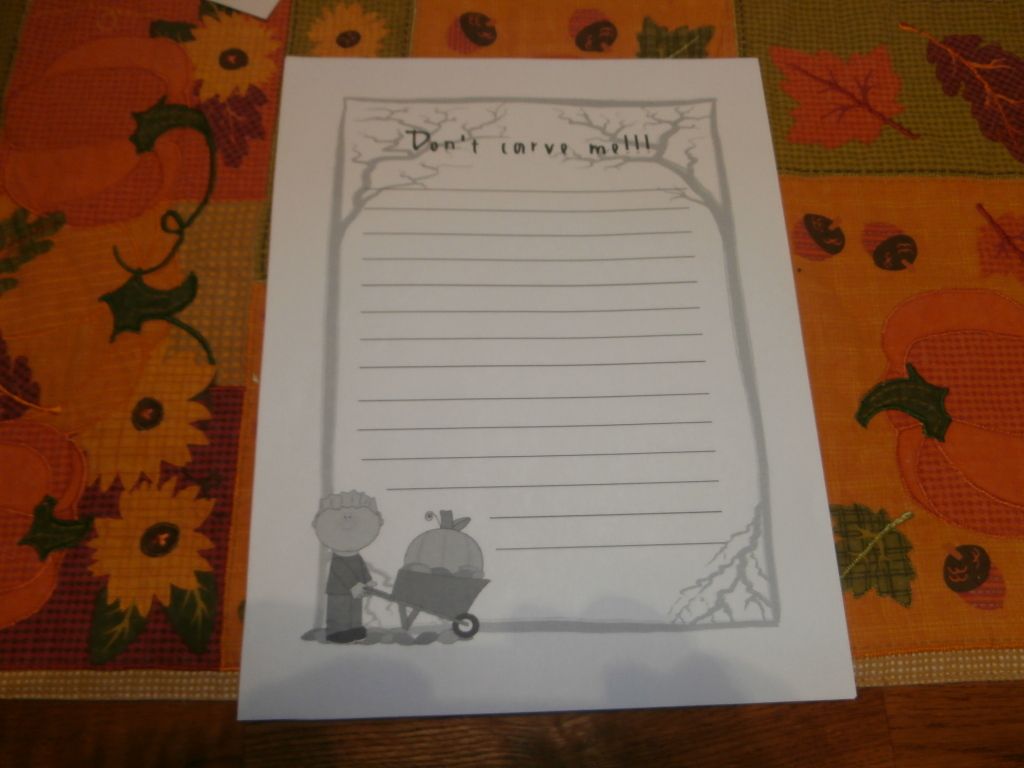 I had the boys dictate their writing to me since they are both emerging writers. I prompted them to try and convince me that I should not pick their pumpkin to carve. My first grader was all about trying to scare me. He decided that if his pumpkin looked mean enough, I would not choose it! On the other hand, my six year old took the opposite approach. He told me that I would think his pumpkin was just too beautiful to pick and so I would leave it in the pumpkin patch for other children to admire. Plus, he added a sad and scared face. He wanted me to feel sorry for him so I would not carve him! It worked!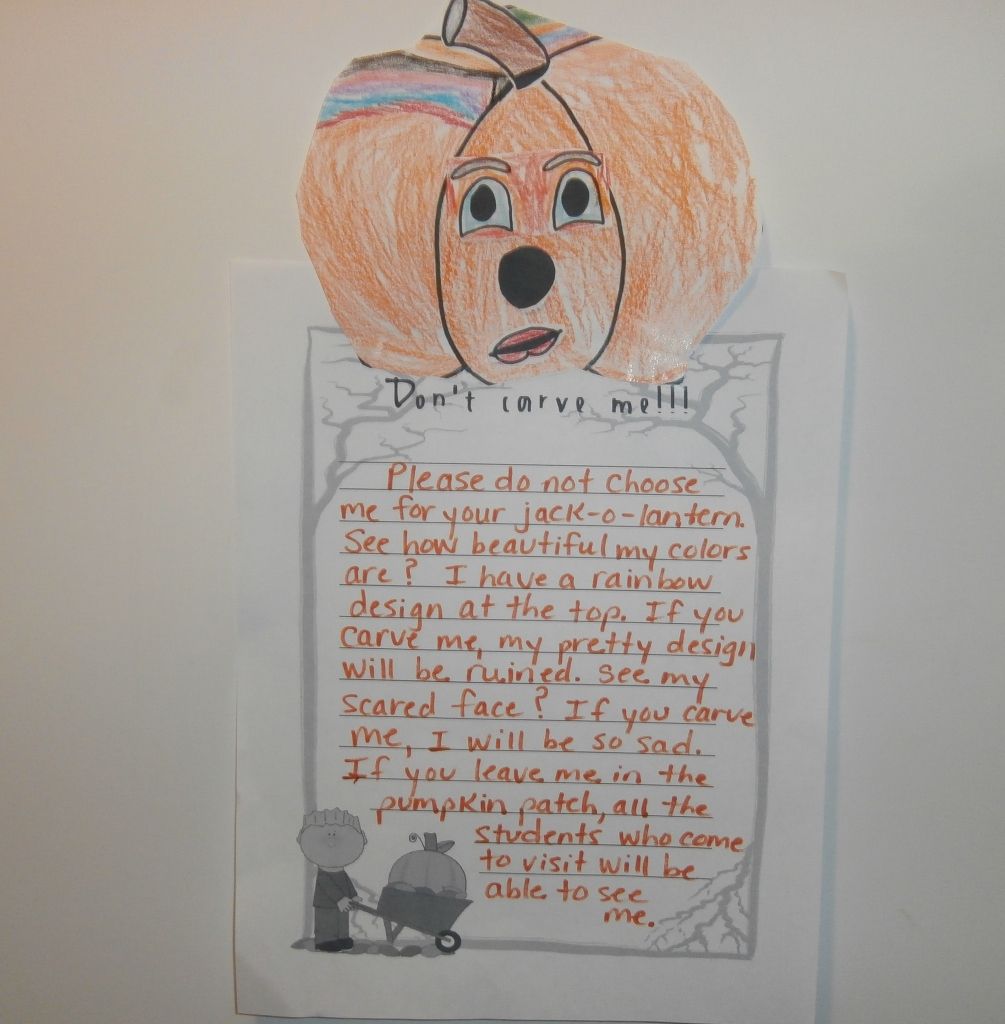 I decided to let this scary pumpkin alone!






The boys and I had a lot of fun with this craftivity!! Thank you, Melissa!
Hop on over to Melissa's blog to see her review on one of my writing products! Just click her button below. The when you are finished checking out Melissa's blog, click the button at the top to visit Jessica's blog to see all the amazing product swap reviews! Have fun browsing!