One of the many things that I love about my job is that I have the honor and privilege to visit numerous elementary classrooms in my building. I thrive on experimenting and implementing new ideas; being a literacy coach allows me to do my very own mini-action research! This past week, I spent most mornings in kindergarten, first, and second grade classrooms. I modified my "Three Ways to Read A Book" lesson inspired by "The Sisters" and put my own twist on it and had a blast!
The kinders and firsties were a bit anxious at the beginning of the lesson because many admitted that they couldn't read. "Oh, YES, you can!" I replied. You can read the pictures and you can retell a story you already read or listened to. Their little eyes lit up!
For the kinders I used Down By The Cool of the Pool by Tony Mitton. This delightful book is told in a lyrical rhyme and its joyous, playful tone is contagious! With repetetive text, rhyming words, dancing animals, it is a great read-aloud and fosters interaction from the little ones!
For the first graders, I used Giraffes Can't Dance, by Giles Andreae. Both of these picture books are illustrated by Guy Parker-Rees. The watercolor pictures are captivating and the rhyming text and story line are incredible! This one has a bit more of a serious tone, as Gerald, the main character, cannot dance; he is quite clumsy, unlike all of his jungle friends. They make fun of him and poor Gerald is left feeling alone and isolated until he learns that it is okay to "march to the beat of a different drummer"!
As part of the lesson, I made up a song to help them remember the (3) ways to read a book. Click on the link below to hear the audio (and remember that I cannot for the life of me sing, but my little sweet peas didn't care!) We spread out on the carpet to sing, clap, and dance to the beat! At the end of the audio, you will hear the "Na, Na, Na... Good Job" song from Dr. Jean that I taught them! I was so excited to try out my HearAll Assessment Recorder that I won this summer in a giveaway from Lori at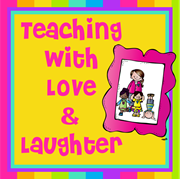 To conclude the lesson, I used a "3" template I found last year (I do not know the source, but would love to give credit to the creator). On the number, it has written the (3) ways to read a book and cute graphics. I made copies on construction paper. Students cut out the "3", I hole punched the top, and we made necklaces by threading yarn through the hole as a reminder of the (3) ways to read a book.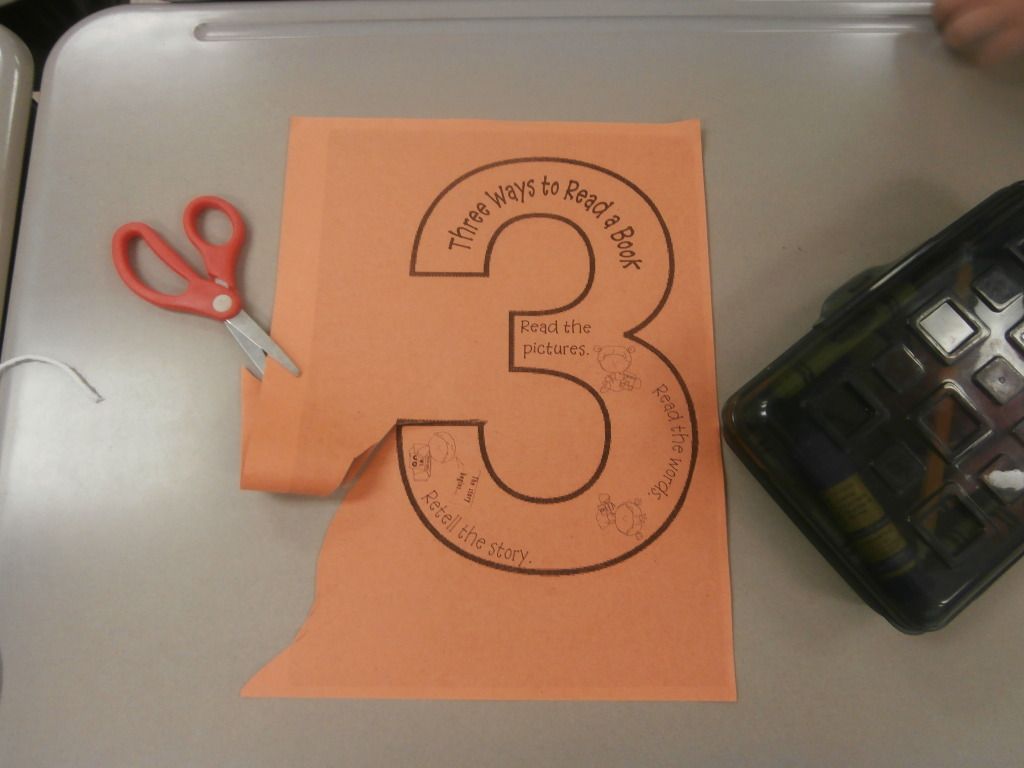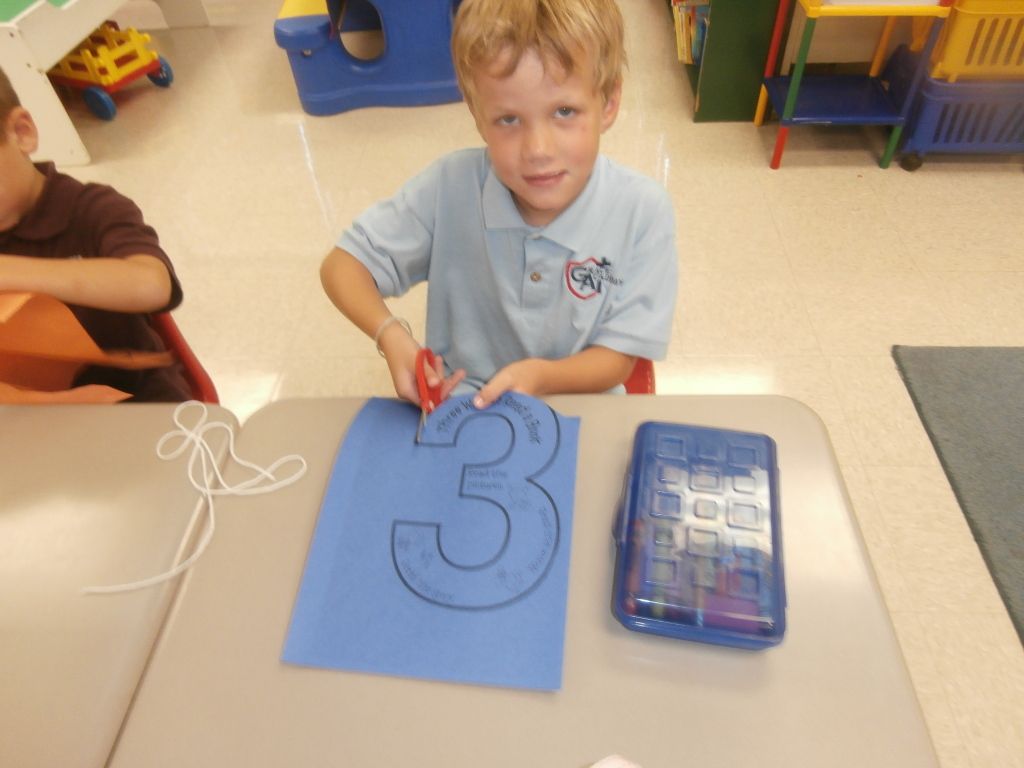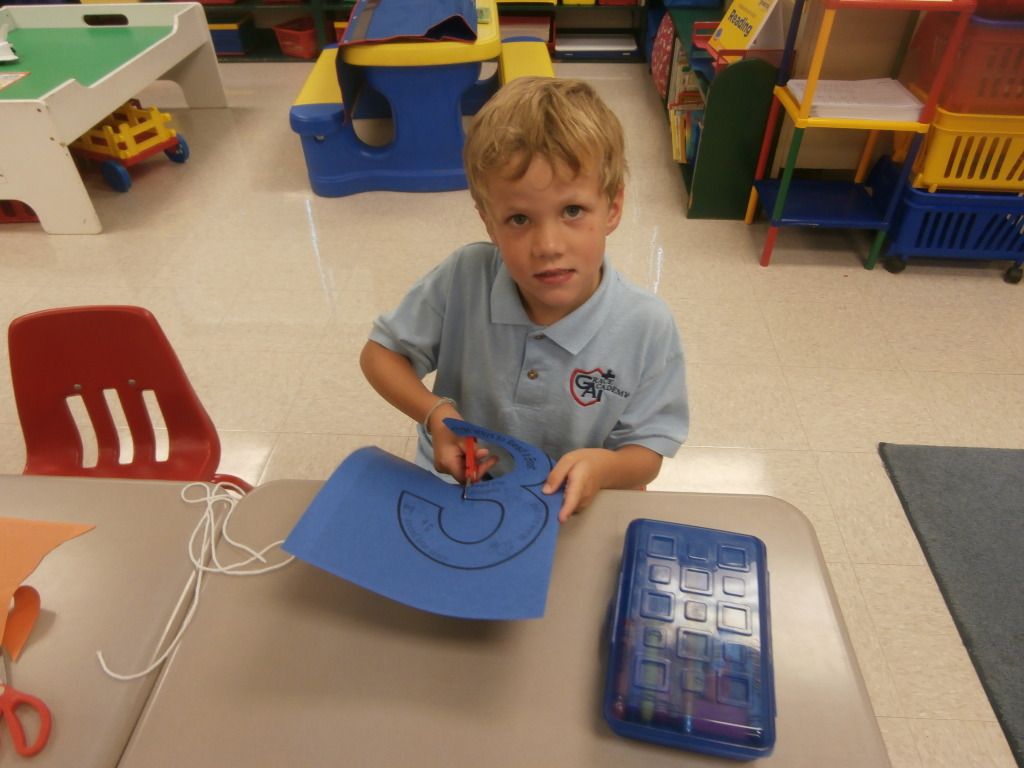 We wore our necklaces and then sang the song for the classroom teacher to demonstrate what was learned that day!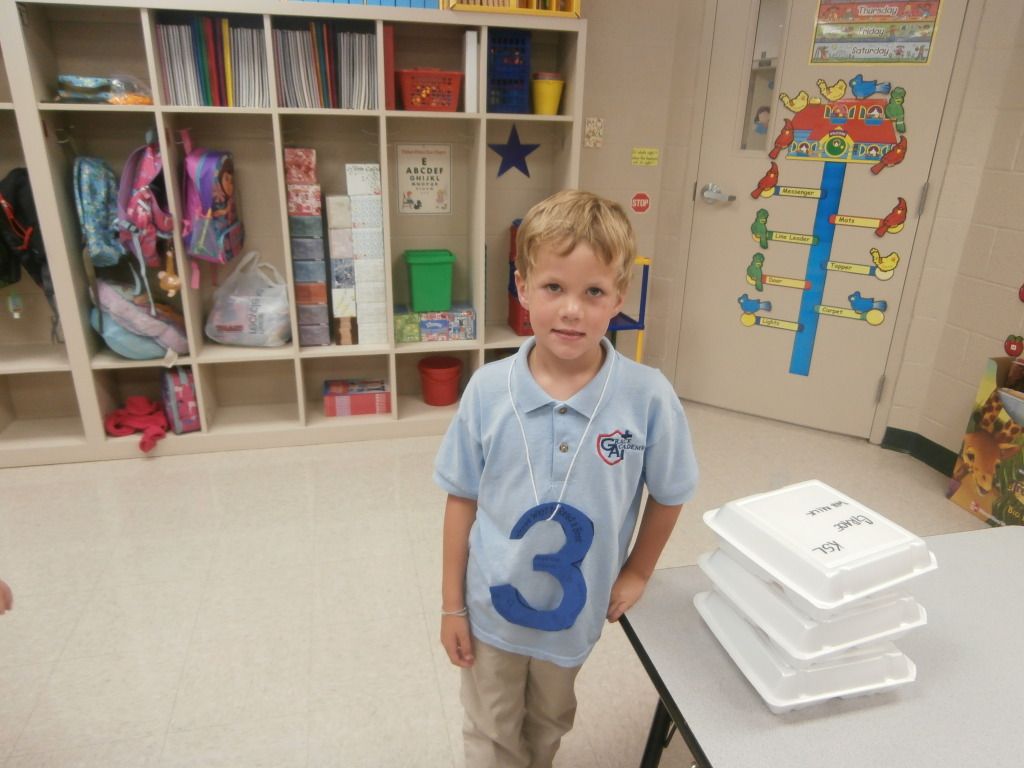 The next day, they practiced reading independently with a book of their choice and we worked on stamina. They made it to 4 minutes! Pretty impressive for brand new kinders!!! From there, I introduced a lesson on character using the frog stuffed animal that the librarian had bought at Kohl's this summer. Somehow I missed this opportunity! I must have been too busy blogging and Tpt-ing.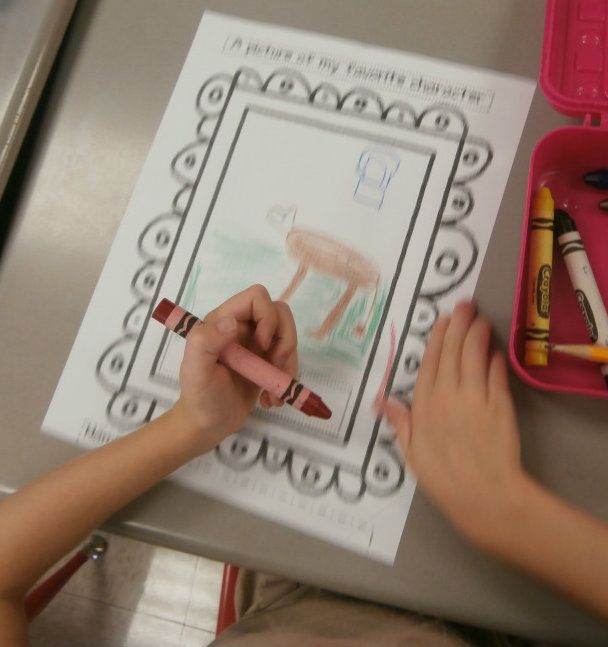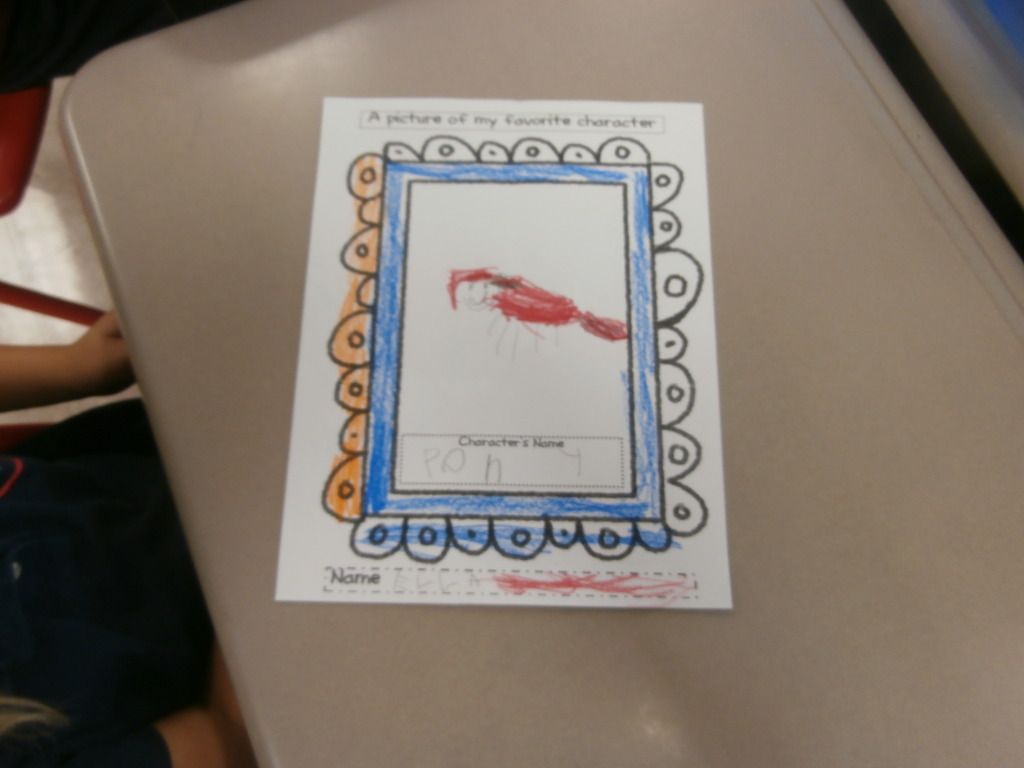 Next week, they will practice their stamina and complete the graphic organizer independently for their read to self time. Students enjoyed the activities and learned a lot. I think it is safe to say that we all had a good time!
Please leave a comment with your ideas for using this lesson for Daily 5 if you get a chance!
Enjoy your weekend!