With four weeks of school under my belt, my kindergarten, first, and second grade intervention groups are in full swing! I am always looking for new tricks, tips, and inexpensive activities to make literacy learning fun! Of course I turn to my two "go-to" sites: TpT and Pinterest! Over the summer I found just a few million
ideas that I wanted to experiment with. This week, I tried out a few of these with success!
After a trip to the dollar store a few weeks ago, I came
home with these goodies!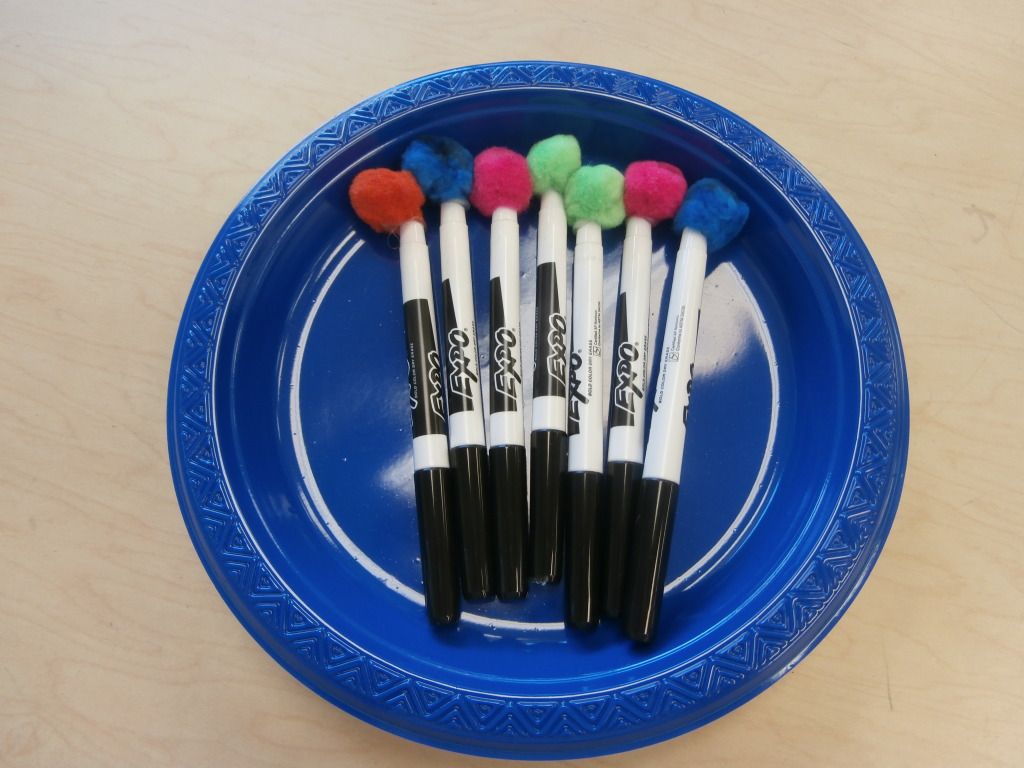 I use the small white boards in my groups all the time and finding erasers that aren't too big and that are easy to use can be a problem. Pinterest to the rescue! I took an idea I found that is brilliant, and I'm sure you have seen it floating around too! I glued a large, neon pom pom to the end of an Expo marker and had a fun and instant eraser!
They sure are a conversation starter, kids are motivated to use them, and they are durable and easy to use! Plus, did I mention how much fun, inexpensive, and easy to make they are?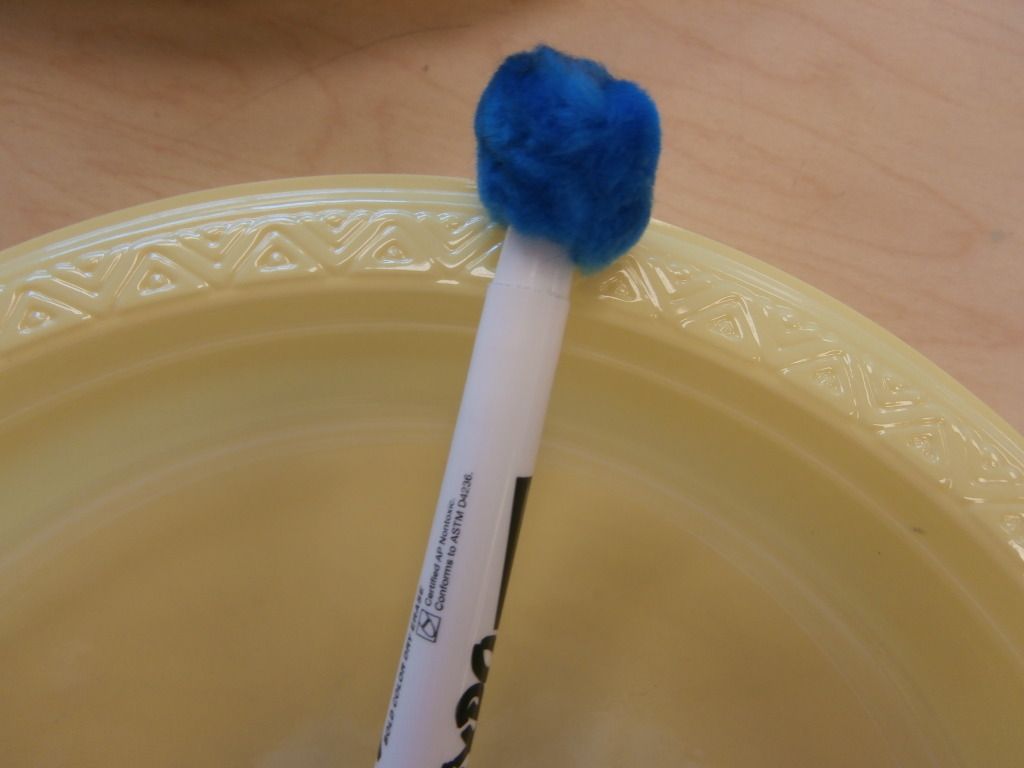 And speaking of white boards and Expo markers, how about using a brightly colored plastic plate instead of a white board? Another brilliant idea that is perfect for those of us on a tight budget! I got (10) plates for a dollar! Again, the novelty of using a plate to write on motivates students, and I don't have to worry that I don't have enough white boards for my students! These are light weight, and I can easily store them in my tote when I am visiting and pushing in to classrooms!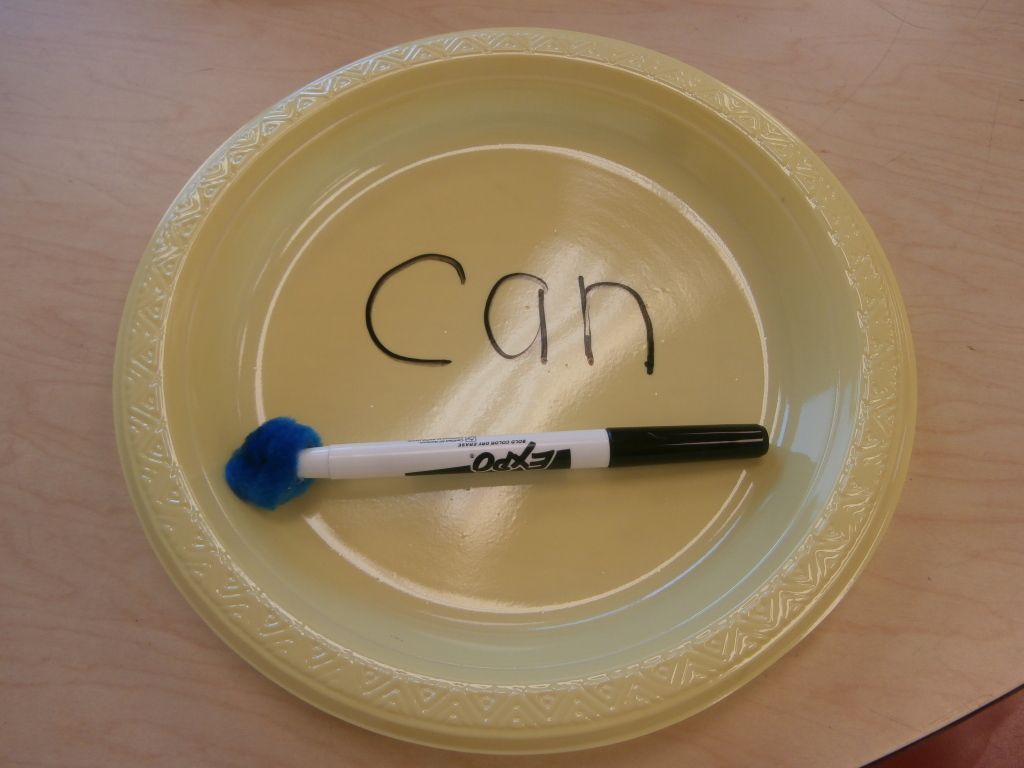 This year
I wanted to have more of a variety for pointers to use during reading to teach and reinforce one-to-one matching. Again, being on a tight budget, I could not afford the cute finger pointers I have seen on teacher supply sites. I also wanted something a little different than what the classroom teacher is using. Last year I used colored popsicle sticks, but my little cuties were always putting them in their mouths, and I worried about the paint and the wooden sticks splintering. No worries, because I found these adorable tropical theme drink stirrers from the dollar store!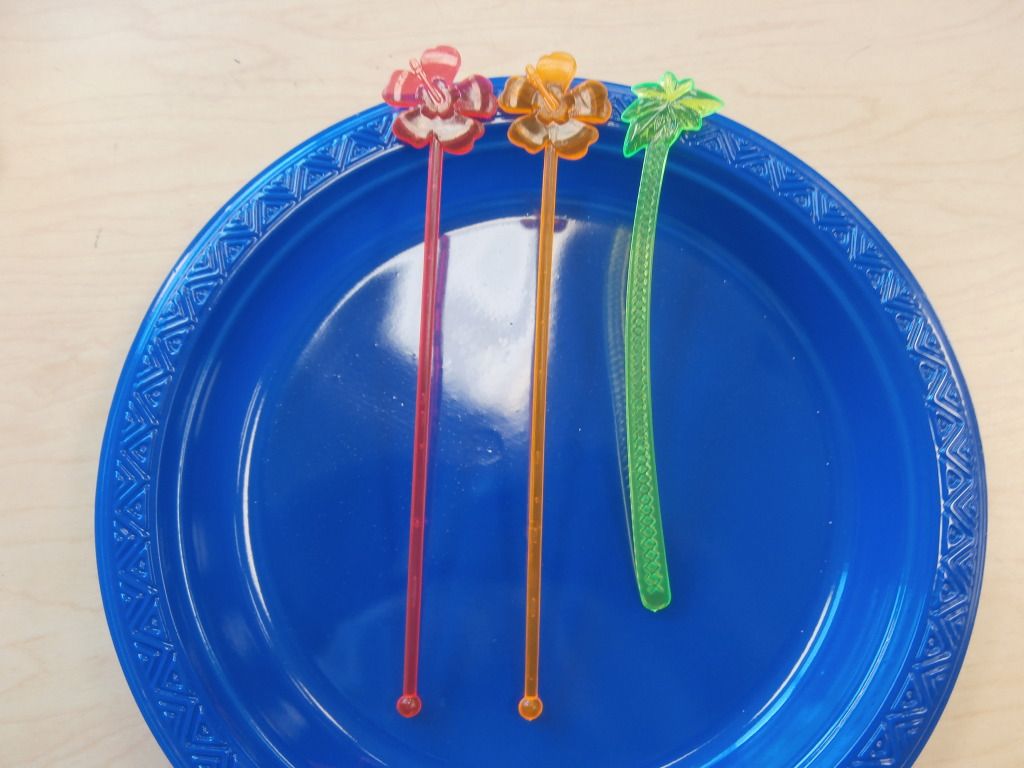 Of course the girls love
the floral ones, and the boys think the green palm tree is cool!
We used these yesterday as we were doing a shared reading in kindergarten. Fun! Fun!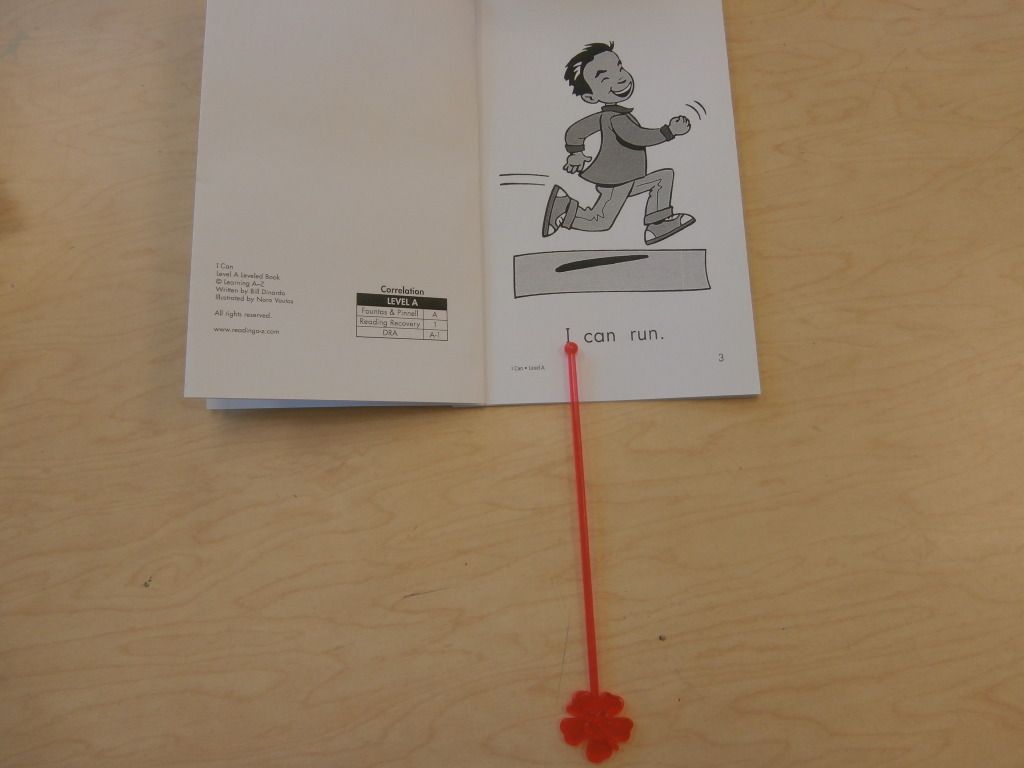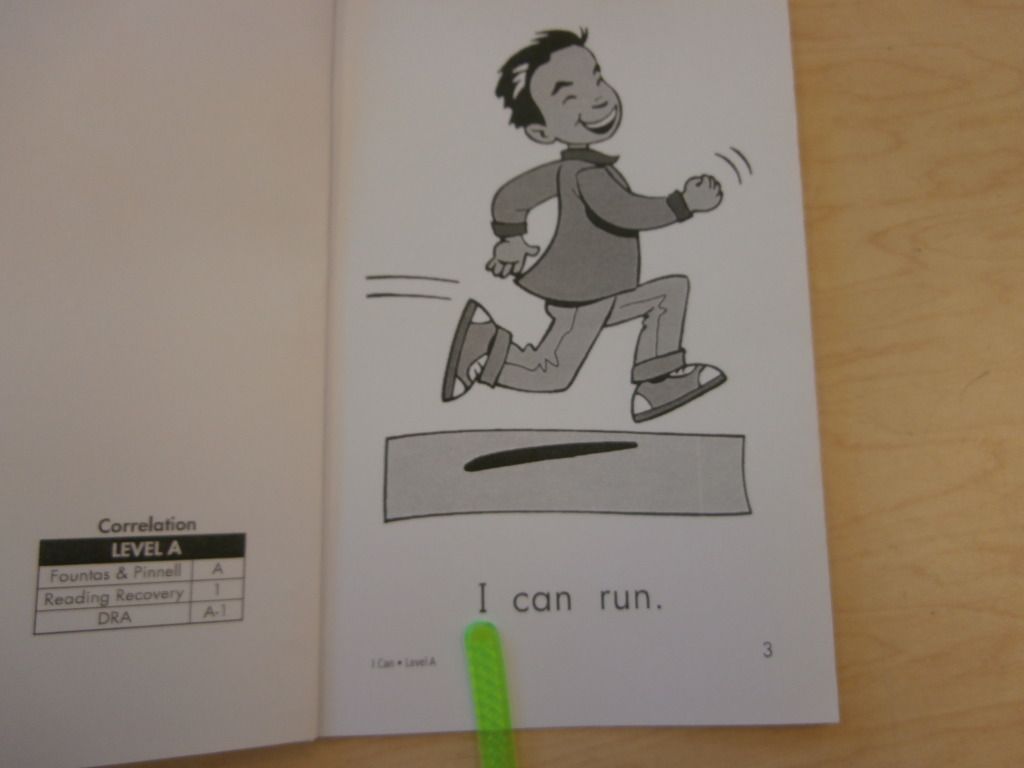 Finally, I found these Playdough letter mats to use with my kindergarten students from Jessica at Littlest Scholars
and they were free! They were perfect and just what I was looking for to use in my small group. I printed the black and white pages and placed in page protectors. Students were so excited to use the Playdough to trace the letters! They had so much fun and did not suspect for even one minute that they were learning letter formation and using their fine motor skills! The kids took turns showing us the creative ways they traced the letters and we brainstormed words that started with each letter.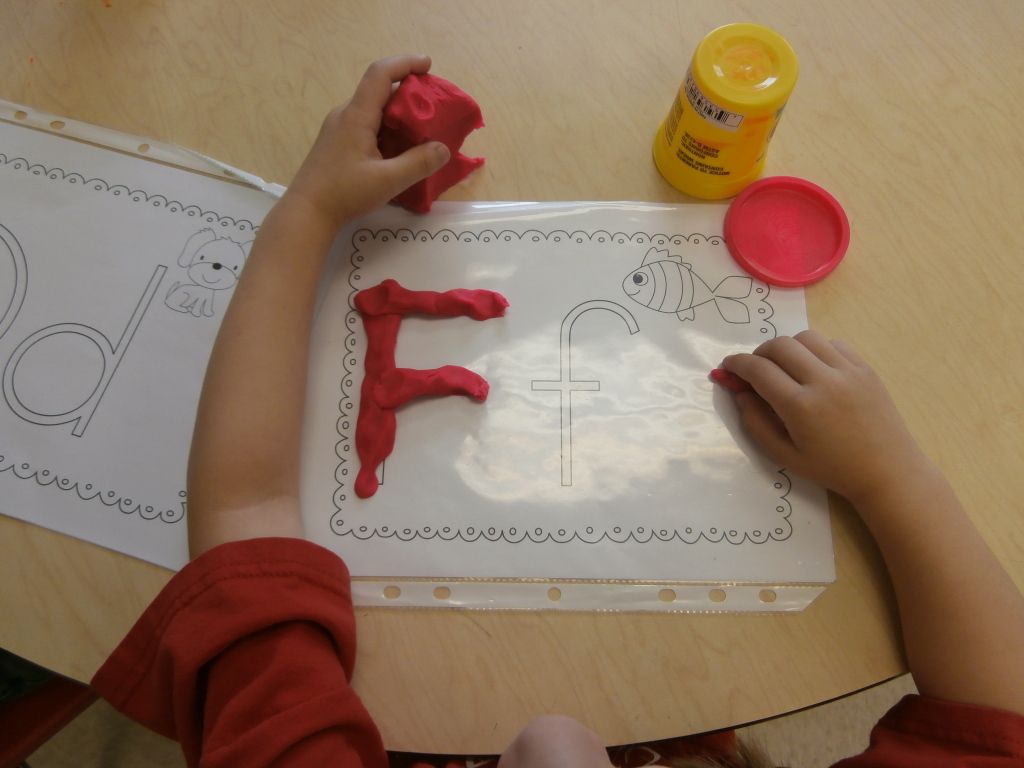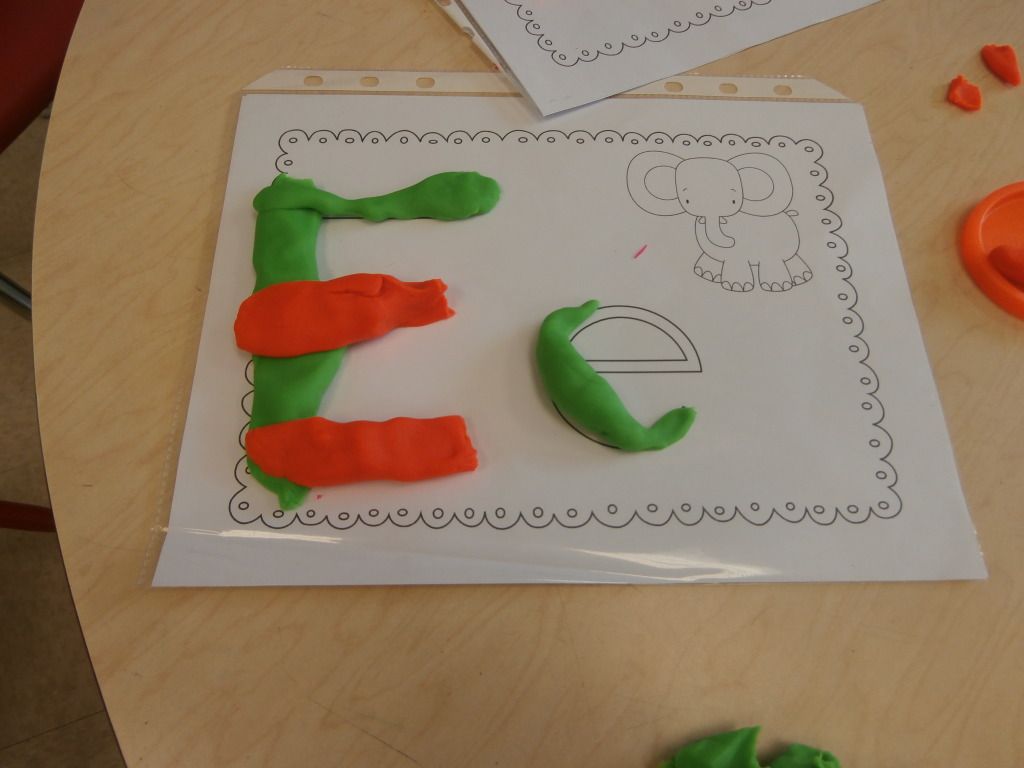 So there you have it: a small glimpse into my week! Hopefully, I've shared some new ideas with you!
Hooray! It's the first official day of autumn! Enjoy!