A week or so ago, I wrote about a small FREEBIE owl packet that I created. It contained mini-posters with my HOOT WISE OWLS acrostic poems and a writing activity. You can read about that here.
Last Friday, as I was wrapping up our writing/language lessons in second grade, I had the students work on this reflective activity. I asked students to think about their first week of school. What did they do well? What were they proud of? What did they learn? What did they want to HOOT! about? As soon as I showed them the owl template that they would color and decorate, they were so excited!
We brainstormed a list of our accomplishments on the white board. Some students commented that they had learned new science facts, some had made new friends, some had outstanding behavior, and some were proud that they were able to write a complete sentence on their own. These are just a few of their ideas!
Owl graphics: www.scrappindoodles.com





After students wrote their sentences, they decorated their owls to reflect their personalities and favorite colors and designs. Then, they cut out the owl and attached it to their writing stationery.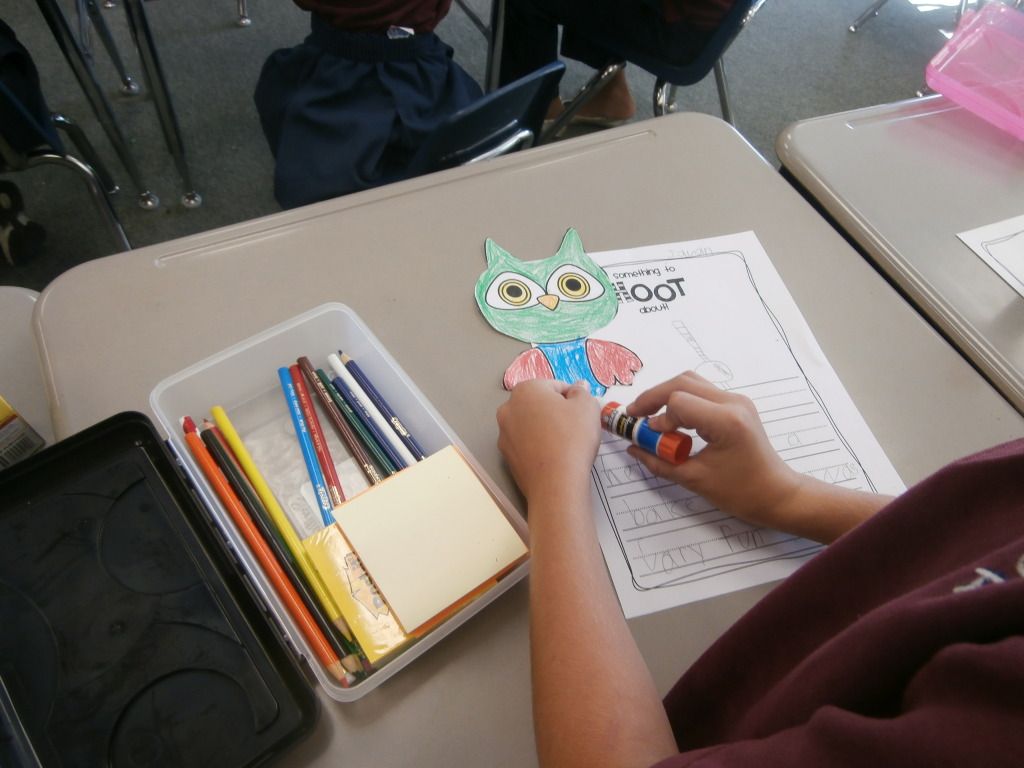 We had time for a few authosr to share their writing, and then we displayed them in the hallway as a surprise for their teacher who was returning on Monday!
Some graphics by KPM Doodles:

http://www.teachersnotebook.com/shop/kpmdoodles
We had much fun and learned a little about each other. Plus, by reflecting, students were able to celebrate their accomplishments. If you like this activity, you can click here to read more and grab your FREE copies of the writing activity!
HOOT! It's almost Friday!