I first read The Artist Who Painted A Blue Horse last winter when my mother purchased the book for my five year old son's birthday. What a perfect book for my son who is an aspiring artist and has an affinity for Carle's artistic style. Immediately, I fell in love with the empowering message of this beautiful picture book: we are all artists... we are all unique... we all have our own style and create our own masterpieces. There is no right or wrong way to express ourselves artistically. A horse does not have to be brown! I can choose to create a purple horse with green polka dots, for instance!
When my friend, who teaches the four year old preschool class, shared that the color of the week was blue, my first thought was of this creative and imaginative book! She had not heard of the book and I offered to let her borrow it to read aloud to her preschool class.
I also gave her a copy of my literacy packet for the book that I created this summer (I love, love to share with my colleagues!). I created this packet for my sons as an art and literacy activity over the summer. I knew that I would most likely not be able to use it this year with my caseload. So, I was curious as to the designs the students would create; I also wondered if they would enjoy it. I received very positive feedback from the teacher! You can view the listing in my TpT store by clicking the picture below.
I had so much fun creating this packet!

Carle's book is is a great choice to use as a read-aloud at the beginning of the school year to foster creativity, risk-taking, and using one's imagination in the learning process. This activity packet allows students to create their own creative critter and write about it!
Aligned to Common Core State Standards for Maryland:
-Standard
3.0 Comprehension of Literary Text
Animal templates to color, paint, decorate
Graphic organizer to write about animal
Color cards and color words matching activity
After reading, students choose an animal from the animal template pages (snake, toucan, monkey, giraffe, and many more!) to decorate. Suggested art supplies your little artists can use: paint, glitter, tissue paper, buttons, sponge paint, paper shred, ribbons, or just about anything that adds color and texture to the design. I would recommend printing the animal template pages on card stock especially if you use a heavy material to decorate.
Check out these masterpieces that the four year old class completed!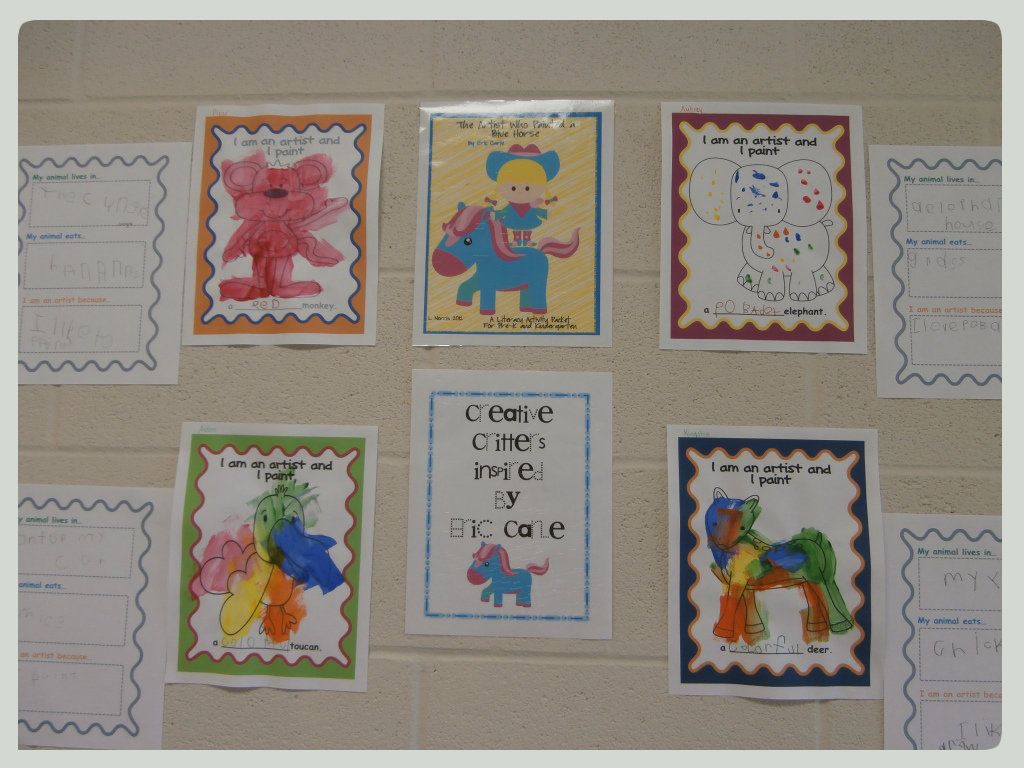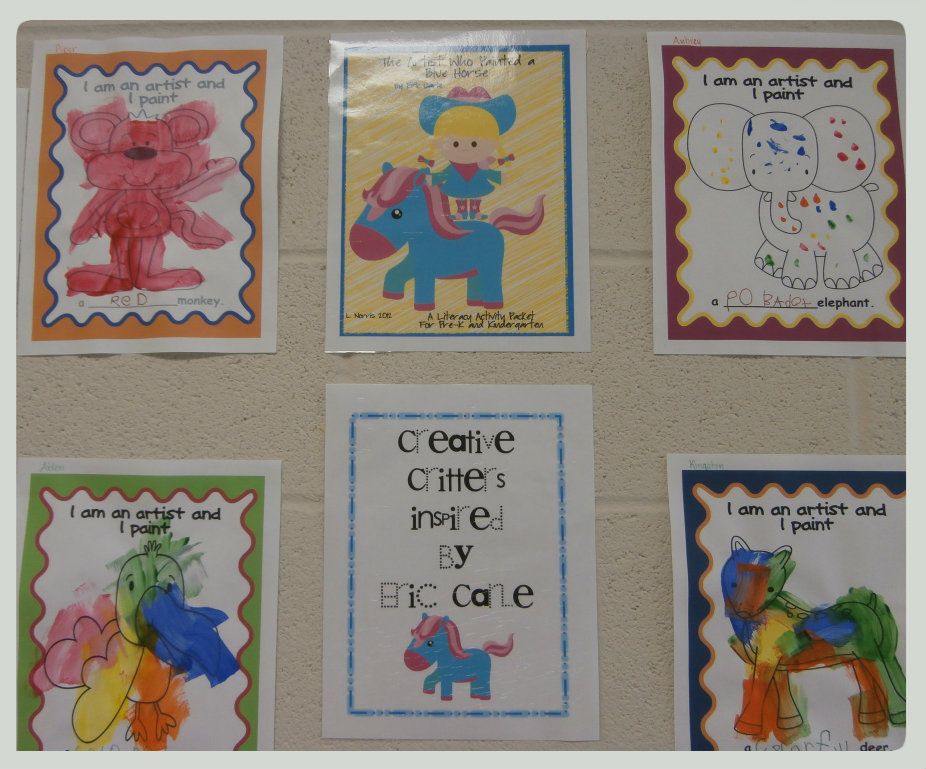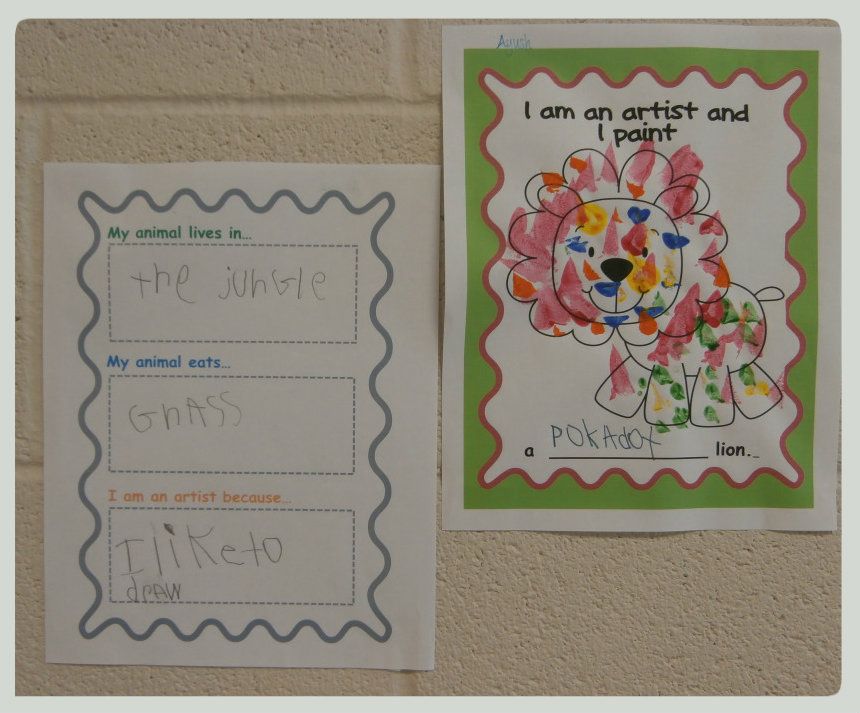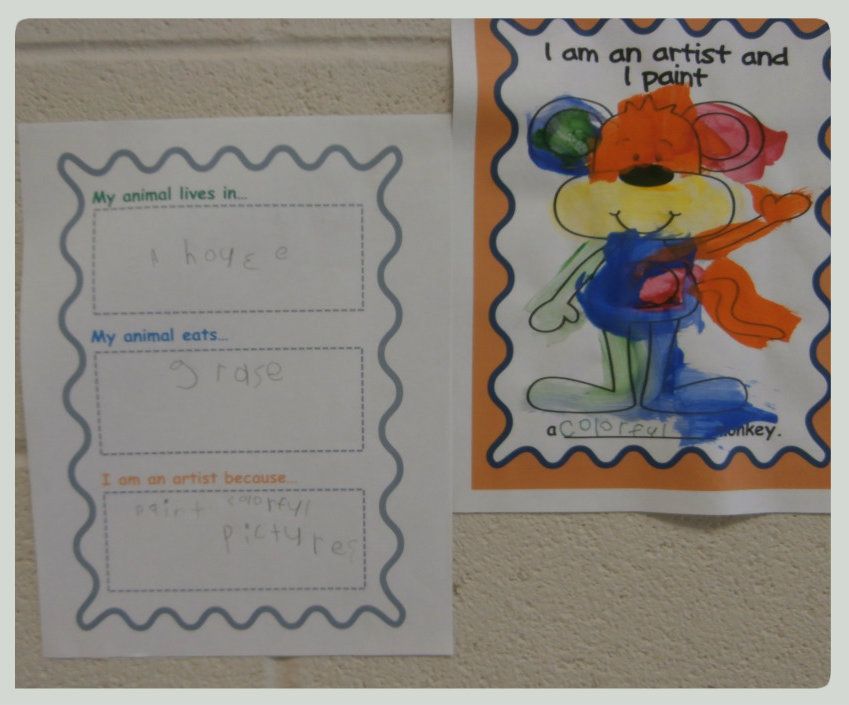 How rewarding to know these little cuties not only enjoyed the book, but also had fun while learning colors and using their imaginations!
"
Imagination is more important than knowledge. For knowledge is limited to all we now know and understand, while imagination embraces the entire world, and all there ever will be to know and understand."
Enjoy this official last week of summer!