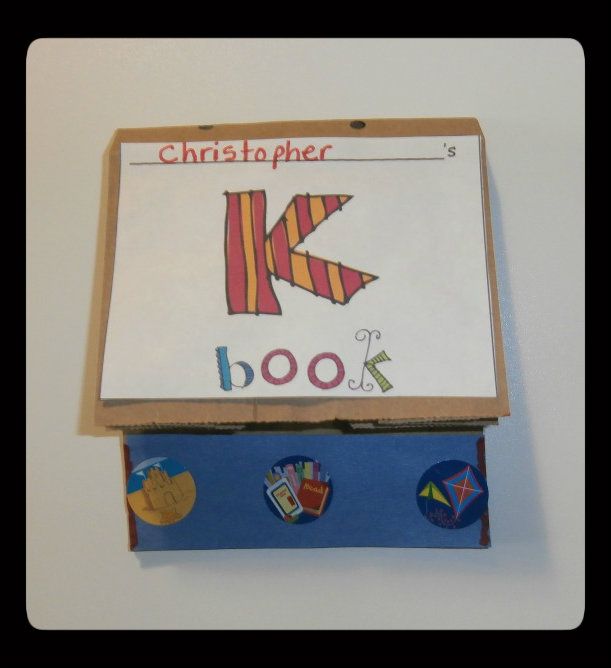 Christopher's book for words with a /k/ sound
"Making A Paper Bag Book" is an idea inspired by the work of Dr. Jean Feldman. While at one of her conferences, she explained how to make a backpack out of a paper bag/lunch sack. I took this idea and changed it up a little bit to create an activity for kids to use in speech therapy and/or at home for practice of the /k/ sound.
My son, who is in speech therapy, helped me to make this little book. It is so very easy and it can be used in a variety of ways and not just for speech!
We took a plain brown lunch bag. You could use white ones as well. We used a small bag, but you could use the larger size too.
Materials you will need:
Lunch bag

Pipe cleaner

Glue stick

Scissors

Word cards, picture cards, blank paper, etc. to place inside
Procedure:
Take a lunch bag and fold down to about 2" from the bottom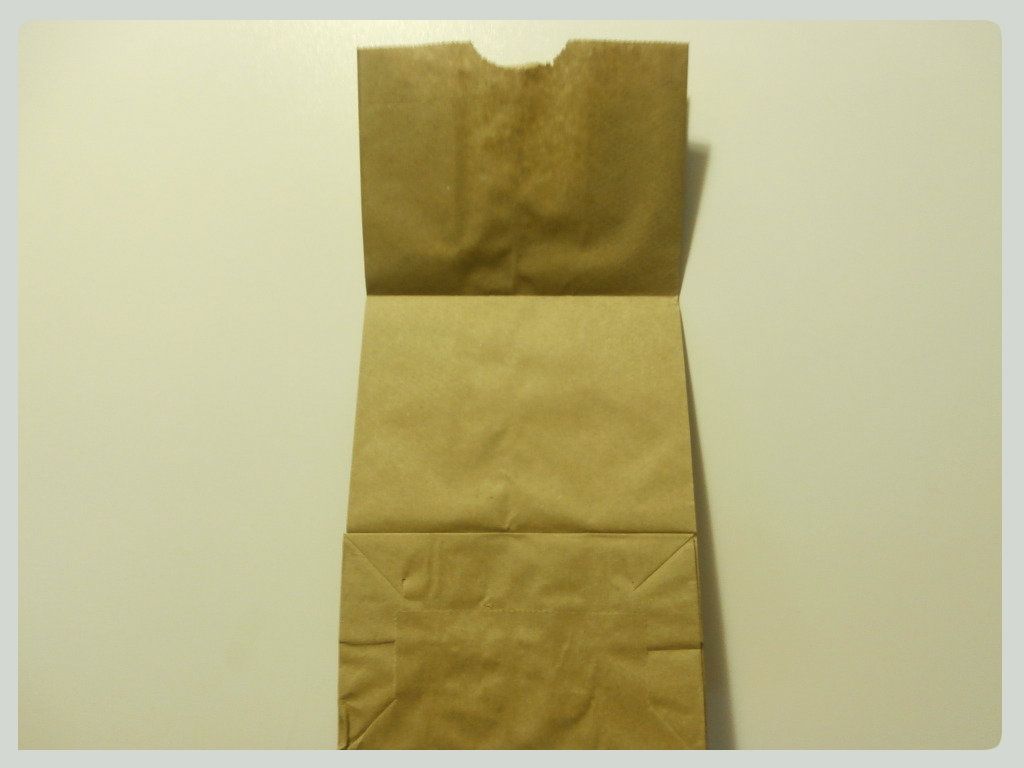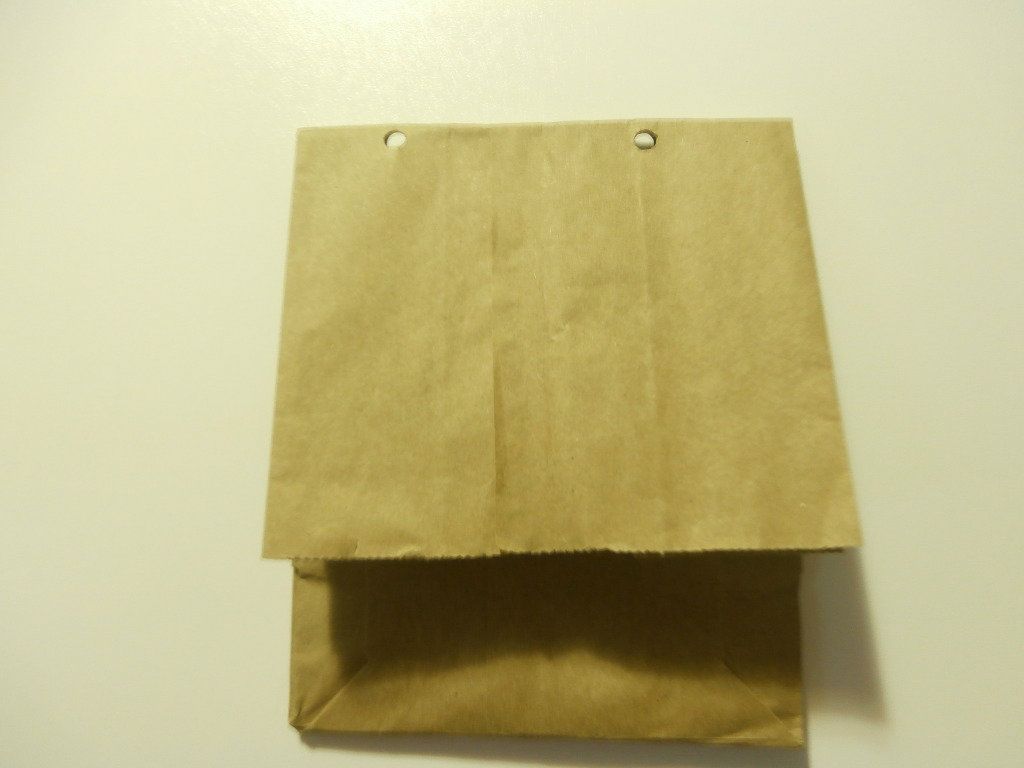 2. Hole punch the top, about an inch or so from the right and left sides. You will later thread the pipe cleaner through the top to create a handle and to attach the pages inside the book.
3. Allow students to decorate the front. I created a small cover page- see the top, left square with the "K book". My son then used some stickers and construction paper to add his own creative flair.
3. Decide what kind of cards/pages you will place inside. All the cards for this book had pictures and words that have a /k/ sound.
4. Hole punch the top of the cards and thread onto the pipe cleaner. Then, attach the pipe cleaner to the holes in the brown bag.
Tip: I placed the pipe cleaner through the bottom holes of the bag first, then through the word cards, and then threaded the pipe cleaner through the top holes of the bag. You can do this in a variety of different ways. You could thread the pipe cleaner and just use as a handle (see the top picture). Then, you could staple the pages inside the book instead of attaching to the pipe cleaner.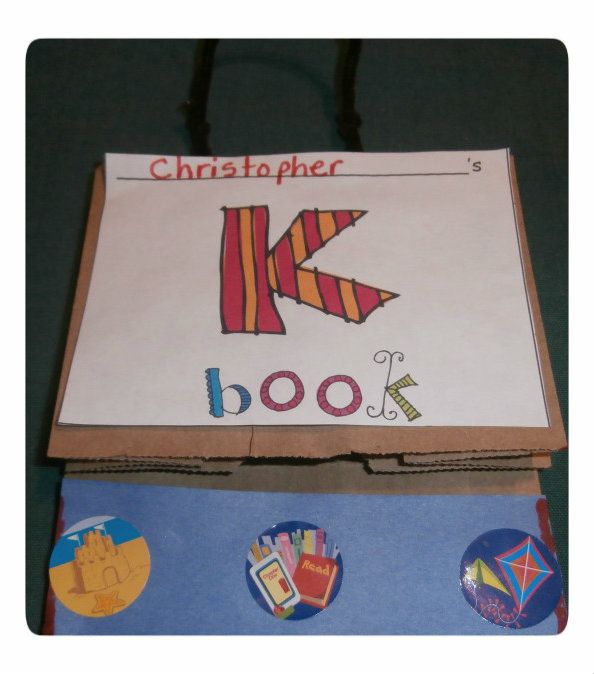 Kids like to carry these with the nifty little pipe cleaner handle! To read, they open the book and flip through the pages. I had Christopher say each word and use in a sentence. I included his target words for this week. This offers versatility because as gets new words, we will add new cards.
This school year, I plan to have my students make a sight word book that they can take home to practice and then bring back to add more words as they learn and master them.
Other ideas for the paper bag book: counting/numbers, the alphabet, vowels, shapes, retelling a story with pictures, writing/drawing an original story, spelling words/vocabulary words and illustrations, parts of speech, phonics, story elements, word families, and lots more!
You can take any concept/skill/strategy and use this handy little book to showcase learning. Blank books could be placed in a writing center.
Click the link below to see my listing for my speech book that also includes additional activities.
I just love how simple, practical, and inexpensive this idea is! Thank you, Dr. Jean, for your inspiration!
Have a terrific Tuesday!