Earlier this summer, my husband added a garden pond to a small flower garden in our backyard. Although the garden is tiny, we have bird feeders, a bird bath, a small fountain, and now a small pond. The backyard is humming and buzzing with activity as my two youngest boys play and as our outdoor friends come to visit. A perk is that I can see it from my office window and it offers a pleasant brain break for me as I'm working throughout the day!
Not long after my husband installed the pond, he took a trip to a pet store and came back with a red-eared slider aquatic turtle. Now we have two! I have never been much of a turtle fan, but I have grown to love these little reptiles!
I have made a few observations of Yertle and Timmy over the last few weeks:
They stick together often sunning themselves on the rocks. Timmy, the smaller of the two, will often lay his head on Yertle!
They spend lots of time under water, away from the noise and distraction of the backyard. What are they thinking? Plotting a scheme to escape?
Their aquatic home is small, yet they are quite content
For the most part, they

live in peace with 5 fish, 2 tadpoles, and an algae eater. Well, now the tadpoles are gone, so it was not so peaceful!
They are cautious... always aware of their surroundings... their sense of smell and sight is much stronger than their hearing
They are quiet and don't make a sound.
They are careful observers.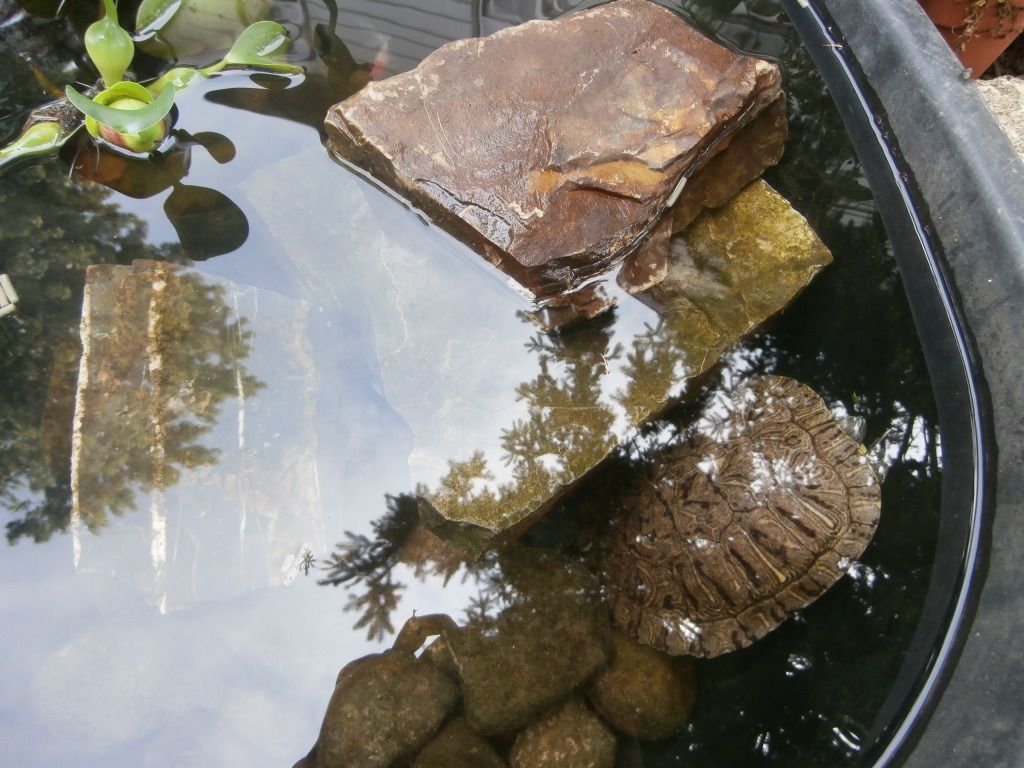 That's Yertle on the right!
One can learn much from a turtle...
I don't have any turtle products- yet. But in honor of my new tadpoles (who are in a the barrel fountain and away from Yertle and Timmy) growing tiny legs, here's a

Froggy FREEBIE

for you!
If you know of any turtle picture books (besides Dr. Seuss) that my kinder and firstie sons would enjoy, please leave a comment!
Have a super-good weekend!!