Yesterday I came home from running errands in the scorching heat to find this little surprise in the mail: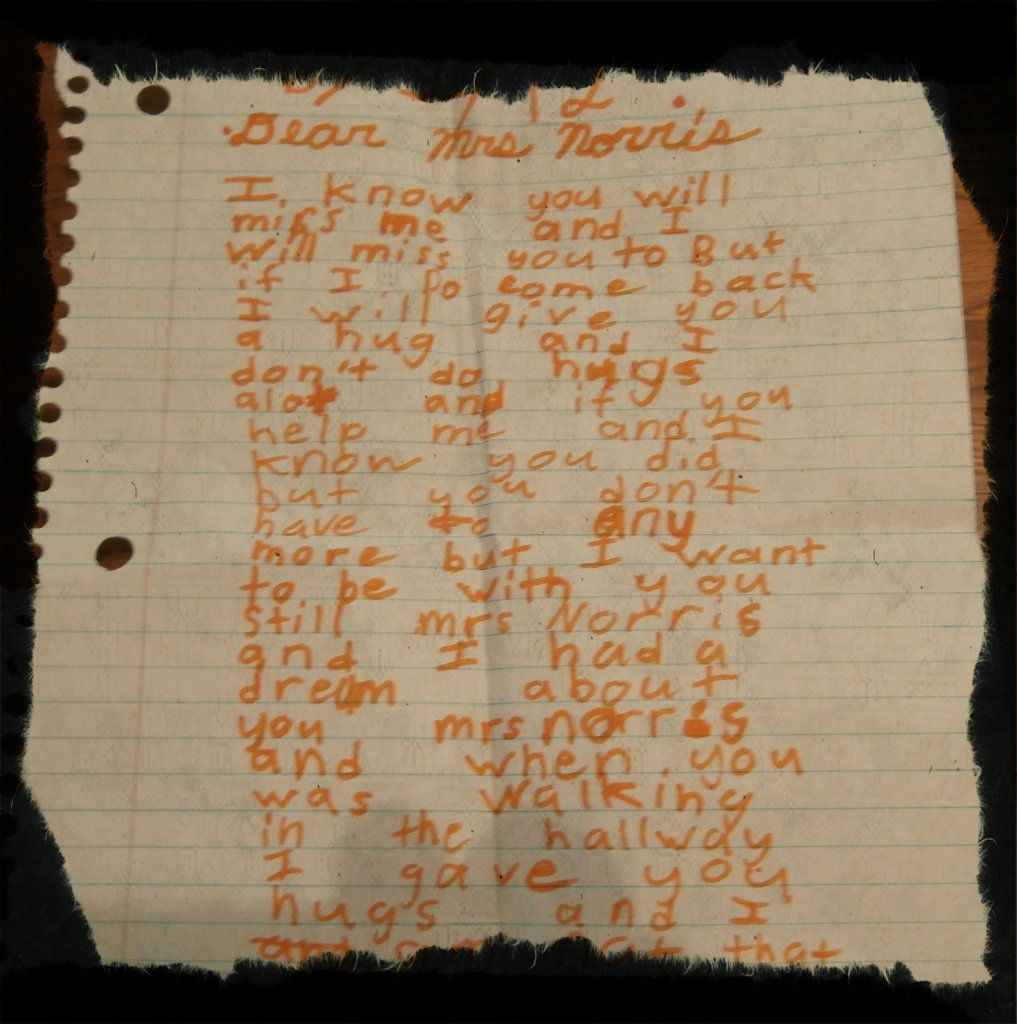 How precious is this?
With tears in my eyes, I read and reread this heartfelt letter from one of my sweet students. I worked with this student for two years, and she is not returning to our school next year.
This child made amazing growth in many areas with the most important being her confidence.
I will miss her so much, and will be framing this letter for sure!
Reading this letter reminded me of this quote that is etched into a stone at the high school that my oldest son just graduated from:
"Education is vital, but make sure that your heart expands faster than your mind" James M. Schurz
We need to tell and show our students that we love them. If we do not build a relationship built on trust, security, respect, and love, we will teach them very little. I work hard to first let my students how much I adore them and believe in them. Before I can teach them anything, I must foster this relationship very carefully. In turn, their motivation and self confidence soars! I desire students, my own children, and myself to have a heart for others... to place others before ourselves, for that is what I sincerely believe we are called to do.
And that is exactly what one of my amazingly talented fellow bloggers and TPT sellers is doing. Jodi Southard has written an adorable little packet titled "Have A Heart"
.
This story teaches students about caring and includes a read-aloud story, take home story, and activities. All the proceeds go to Jodi's brother-n-law for medical expenses he incurred from a heart transplant.
Click on the pic above to visit Jodi's store and purchase this packet! I cannot wait to use this with my students this school year!
This morning, I woke up at 6 a.m. with this entire blog post in my head. I guess I was dreaming about it all night! I wasn't planning on blogging today, but I felt so called to do so!
Have a great weekend... stay cool, have fun, and know how much I *heart* you!!